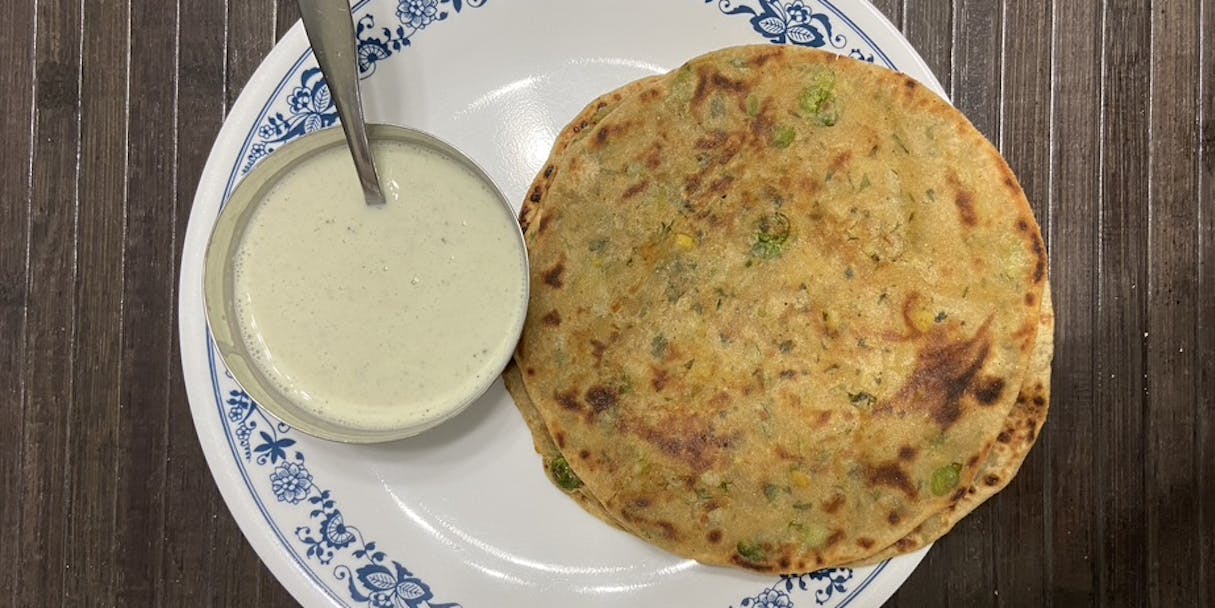 Aaloo Parantha (Potato Stuffed Flatbread)
Delicious and crispy flatbread popular among people of all ages
Ingredients
2.5 cups Whole Wheat Flour
4, small potatoes
2 teaspoons salt
1 teaspoon Coriander Powder
1 teaspoon Garam Masala
about 3/4 cups Water
about 10 tablespoons Ghee (or oil)
1/2 cup (optional) Green peas
1 bunch (optional) Cilantro (coriander leaves)
1, small (optional) Green chili
1 small piece (optional) Ginger
Steps
1
Add 1 teaspoon salt to 2 cups of the wheat flour and knead into a soft dough, slowly adding water as needed. The dough should be soft but not sticky.
Let this sit while we prepare the stuffing.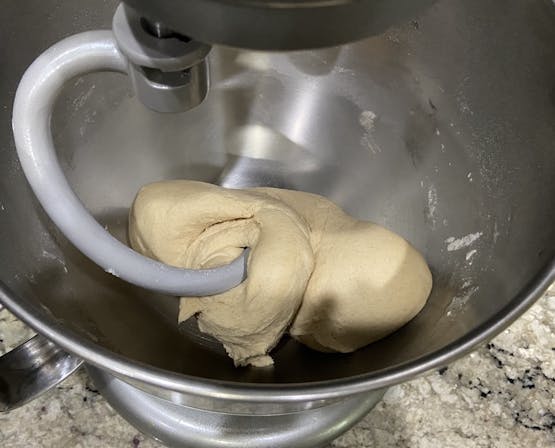 2
Boil the potatoes until they are soft but not broken.
If using a pressure cooker, boil for 3 whistles.
If using an Instant Pot, pressure cook for 2 minutes on low pressure.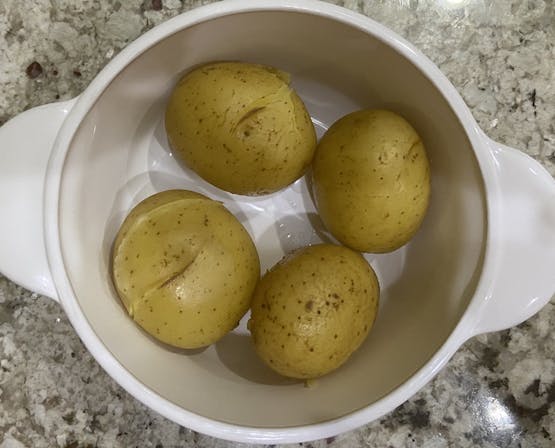 3
Let the potatoes cool enough to handle.
Then peel, mash, and mix the potatoes until there are no more chunks.
4
Peel and chop the ginger.
Also chop the chili and cilantro leaves.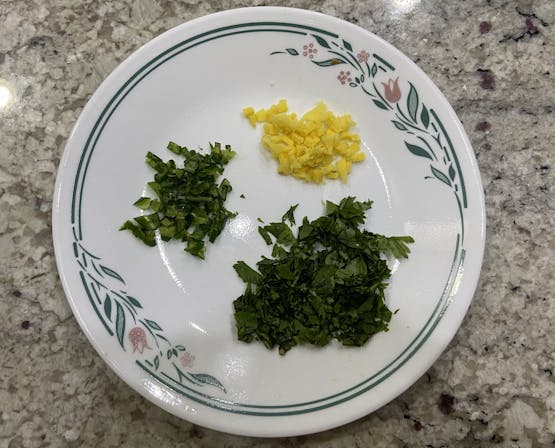 5
Add peas, ginger, chili, and cilantro leaves to the potatoes.
If using raw peas, boil them and remove the water in a strainer.
Also add 1 teaspoon salt and 1 teaspoon coriander powder and mix well.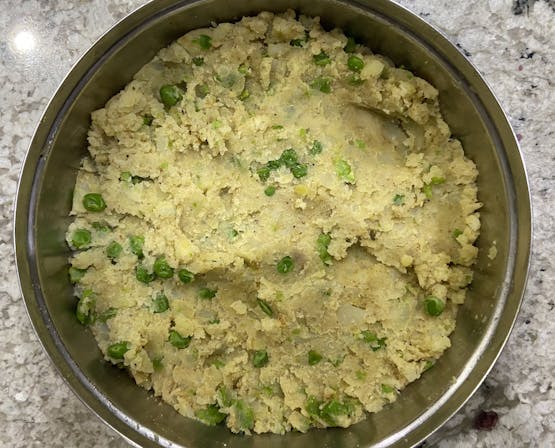 6
Take a small ball of dough and dust with a pinch of dry wheat flour.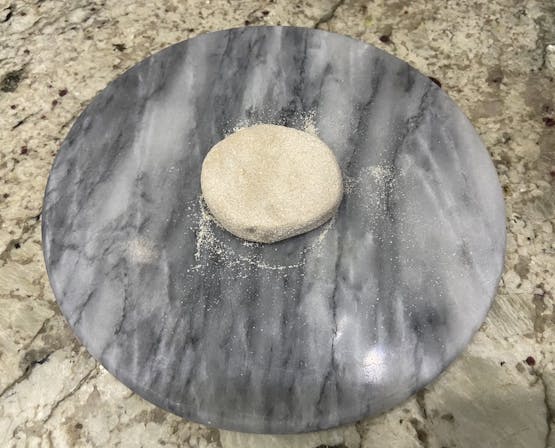 7
Roll the ball into a 4-inch round circle, like a roti.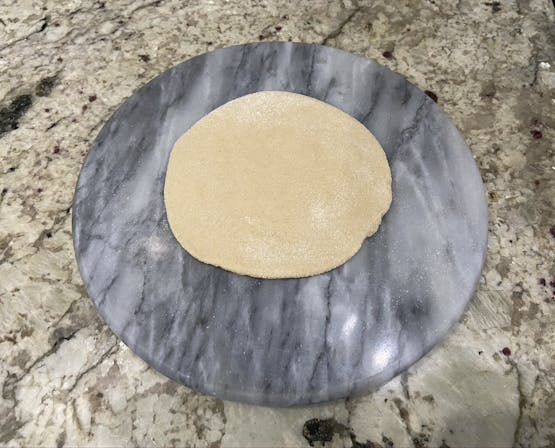 8
Take a small ball of potato stuffing and place it in the center of the roti.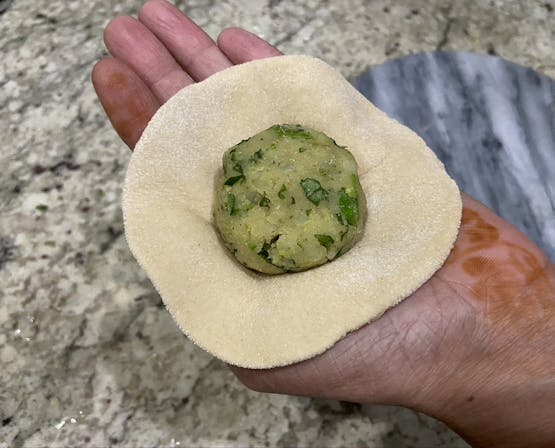 9
Fold the roti to cover the stuffing completely.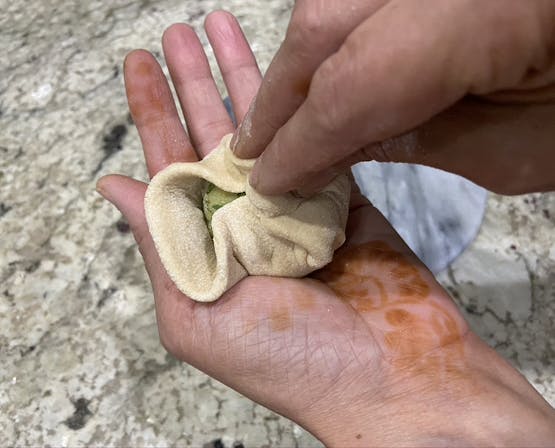 10
Gently roll this ball flat again, using dry flour as needed to keep it from sticking.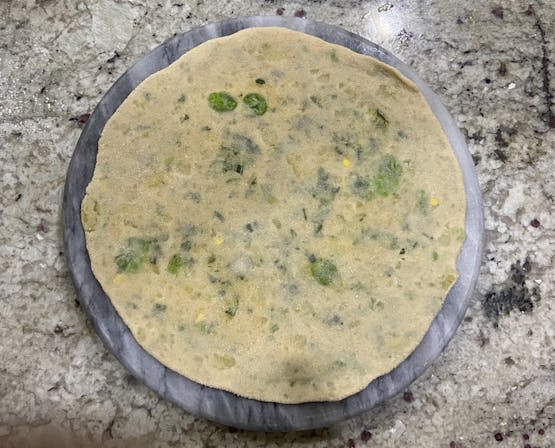 11
Spread 1/4 tablespoon ghee (or oil) on a wok or pan and heat it on medium heat.
Once the pan is hot, place the parantha on it.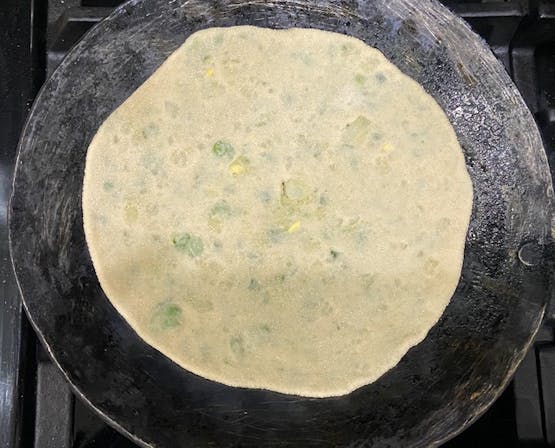 12
Add 1/2 tablespoon ghee on the parantha, spreading it on the entire surface.
Then carefully flip the parantha and cook the ghee-coated side, pressing using a turner or large flat spoon.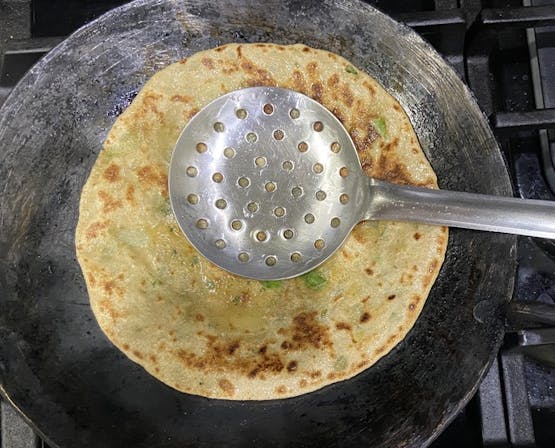 13
Cook until golden brown, then repeat for the other side.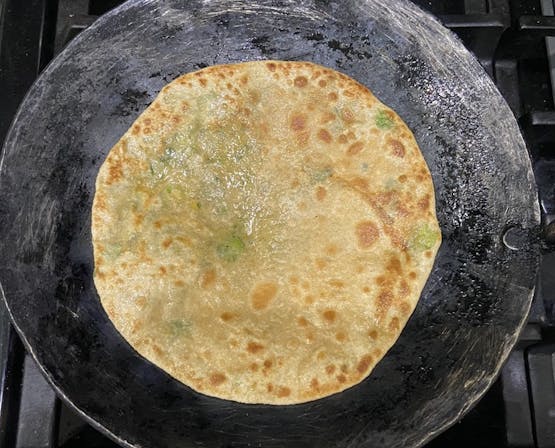 14
Serve hot as is, or with a side of raita, achaar (pickle), ketchup, or chutney.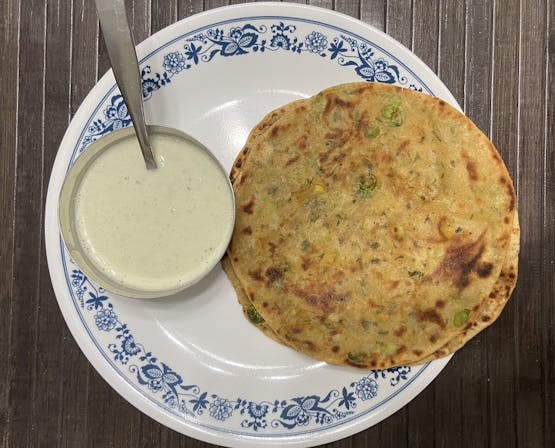 The Vedified Newsletter
Subscribe to get new articles, recipes, and the latest updates right in your inbox
Your email address will never be sold or shared