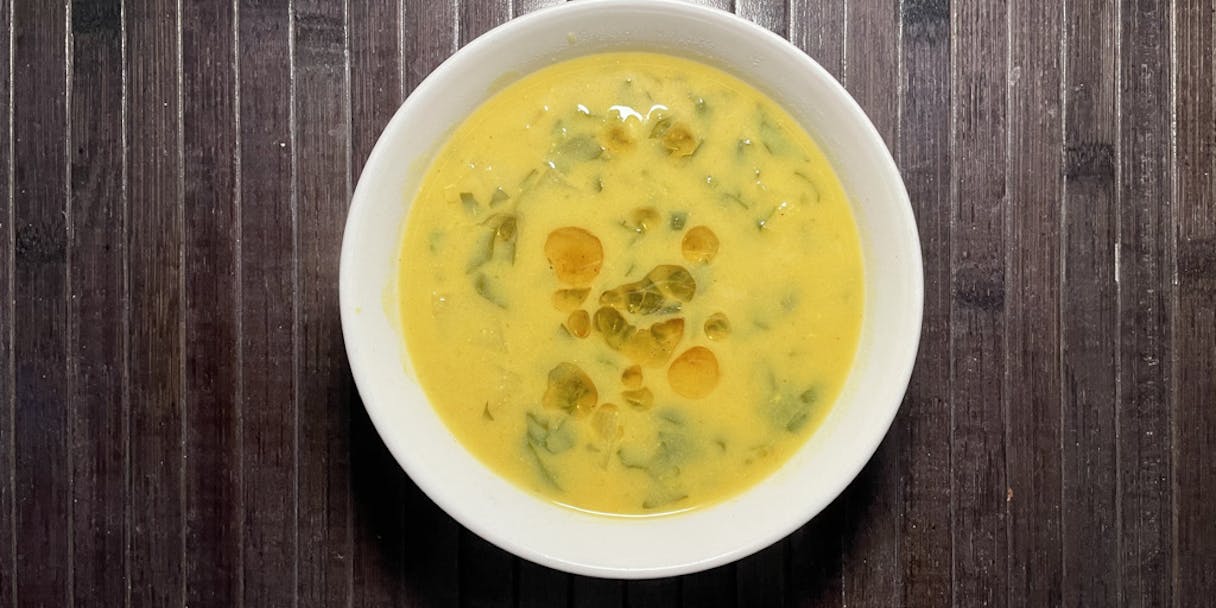 Palak Kadhi (Spinach, Yogurt and Gram Flour Curry)
A curry made with spinach, yogurt, and gram flour
Kadhi is a food item popular all over India that eaten with rice or Indian flatbread (roti). It is made of yogurt and gram flour, therefore it is full of protein. There are several versions of Kadhi, the most popular one has gram flour fritters (pakoras) in it.
The Chaturvedi community uses the term jhor for kadhi and adds moong lentil to it in some form. Moong lentil increases the protein content and makes it easier to digest.
Ingredients
2 cups Yogurt
1/4 cup Gram Flour
1/4 cup Split Skinned Moong Lentil
2 cups Spinach Leaves
3 cups Water
1/2 teaspoon Sea Salt
1/2 teaspoon Pink Salt
1/2 teaspoon Turmeric Powder
1 teaspoon Coriander Powder
1/2 teaspoon Garam Masala
1/4 teaspoon Red Chili Powder (optional)
1/2 teaspoon Amachur Powder (only if the yogurt is not sour)
1/2 cup Radish, white or red (optional)
Steps
1
Wash and soak the moong lentils for 30 minutes.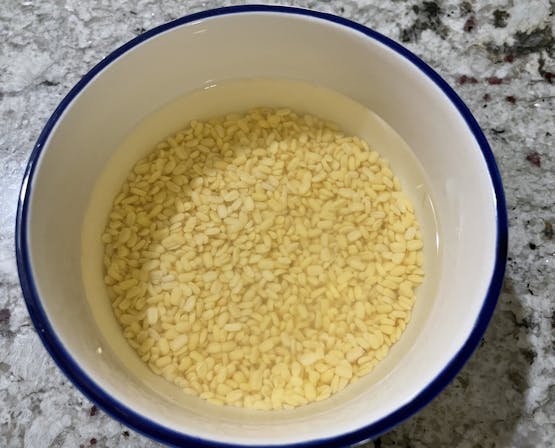 2
Dice the radish into cubes. This is an optional ingredient, it adds a zing to the kadhi. Cook the Moong lentil and radishes with one cup water until they are soft.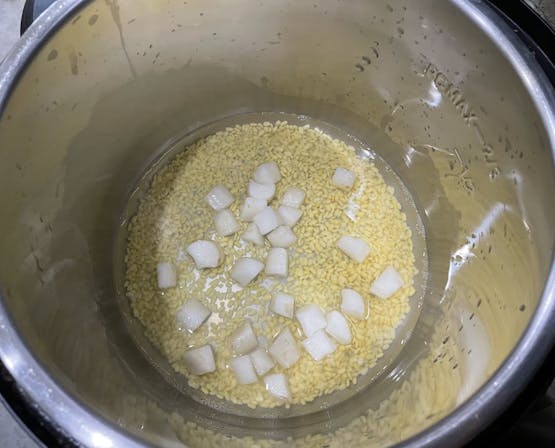 3
Add yogurt and gram flour to a bowl and mix well.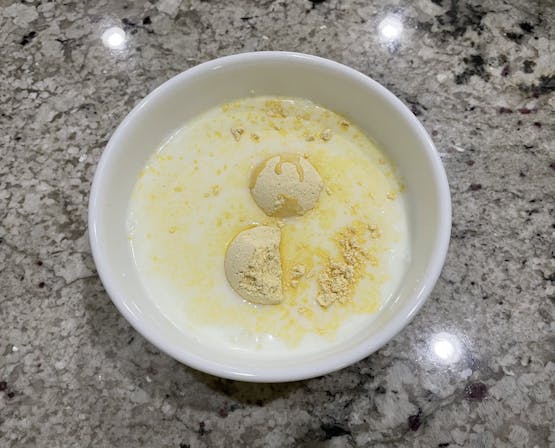 4
Add the yogurt-gram flour mixture to the moong lentils.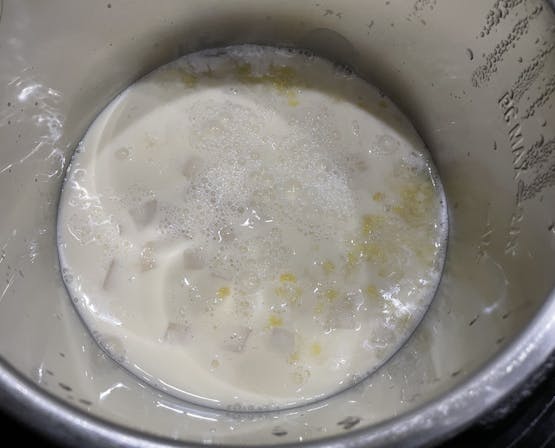 5
Add sea salt, pink salt, turmeric powder, coriander powder, garam masala, red chili powder (optional), and amachur powder (optional) as well as the remaining 2 cups of water. Mix well.
6
Let the mixture simmer on medium heat, stirring it continuously until it starts to boil.
Use a large enough pot so the kadhi has room to boil.
When it begins to boil, the kadhi will rise to the top of the pot. Once this happens, turn the heat to low and let it simmer for 10 minutes.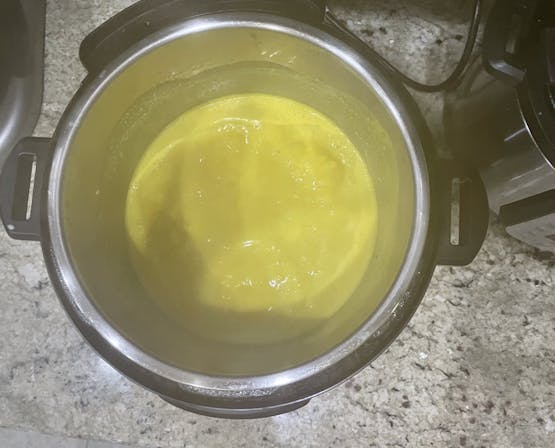 7
Clean, wash, and chop the spinach leaves.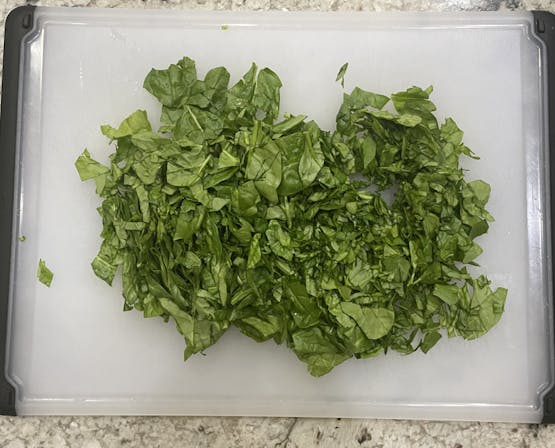 8
Add the spinach to the kadhi and let it simmer for 2-3 minutes. After that, it is ready to be served.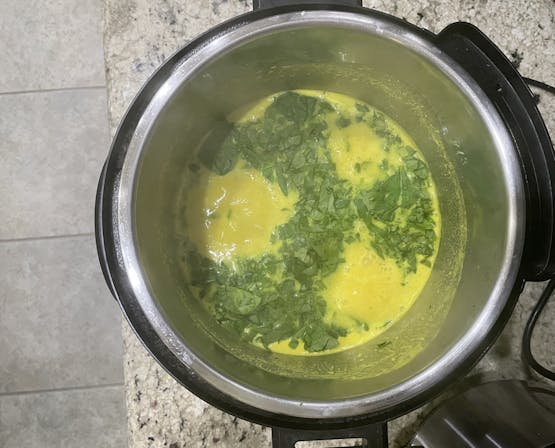 9
Add some ghee on top and serve it with rice or any type of flatbread like roti.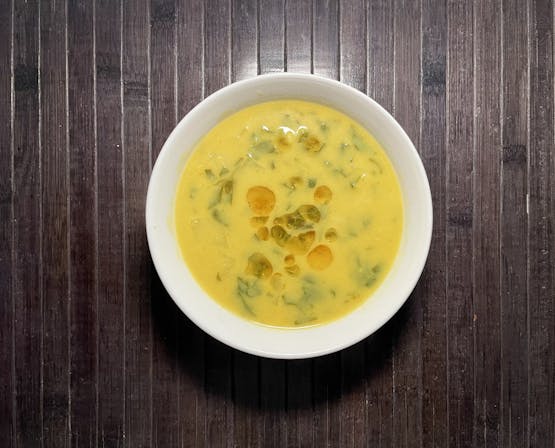 The Vedified Newsletter
Subscribe to get new articles, recipes, and the latest updates right in your inbox
Your email address will never be sold or shared