Bhindi ki Bhaaji (Spiced Okra)
A delicious and nutritious vegetable to complement any meal
Bhindi (or Okra) is rich in fiber, Vitamin A, B-6, and C, Magnesium and Calcium. It is also known as ladies' fingers. It is grown all over India and is a popular vegetable among Indians around the world.
Ingredients
500 Grams / 1.2 lbs Bhindi (Okra)
3/4 teaspoon Salt
1/2 teaspoon Jeera (Cumin Seeds)
1 teaspoon Dhaniya Powder (Coriander Powder)
1 pinch Heeng Powder (Asafetida)
1/2 teaspoon Haldi (Turmeric Powder)
1/2 teaspoon Amachur Powder
2 tablespoons Ghee or oil
Steps
1
Wash bhindi thoroughly and wipe dry with a napkin.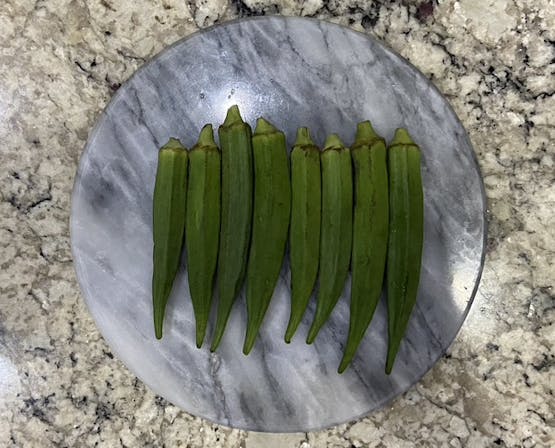 2
Cut both ends of each bhindi.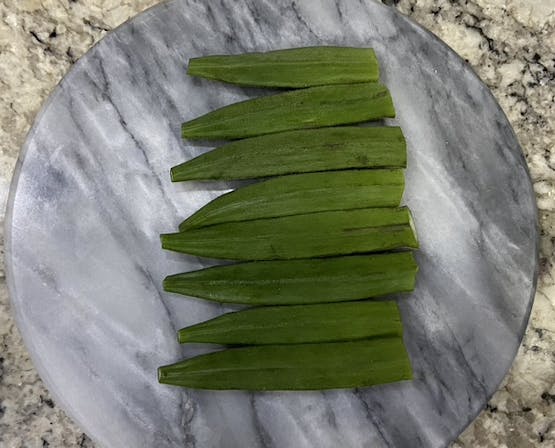 3
Chop the bhindi. Cut at a slanted angle to make crispy bhindi.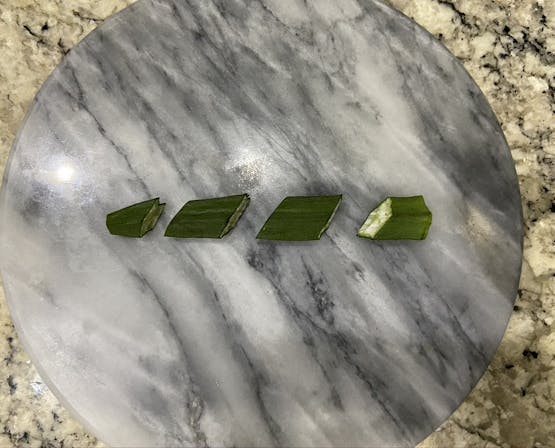 4
After all the bhindi are cut, set aside.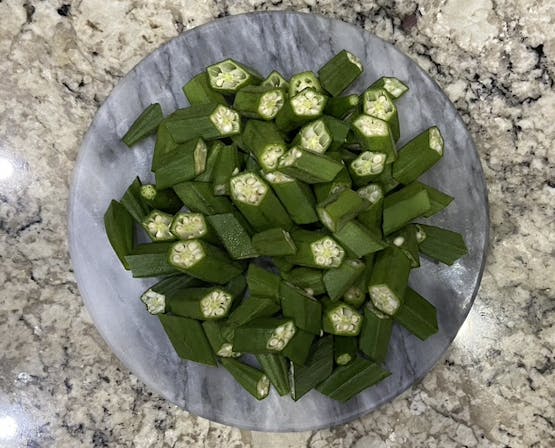 5
Heat a heavy-bottom pan on low heat and add ghee or oil.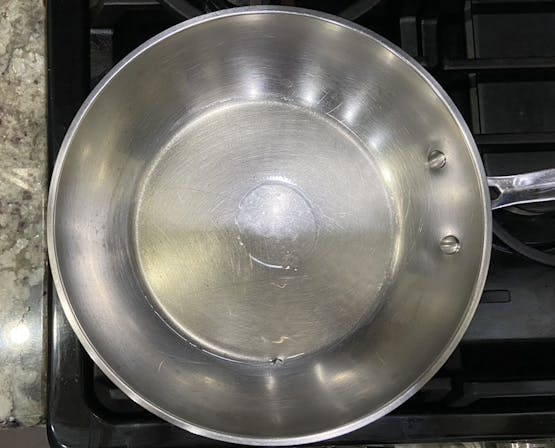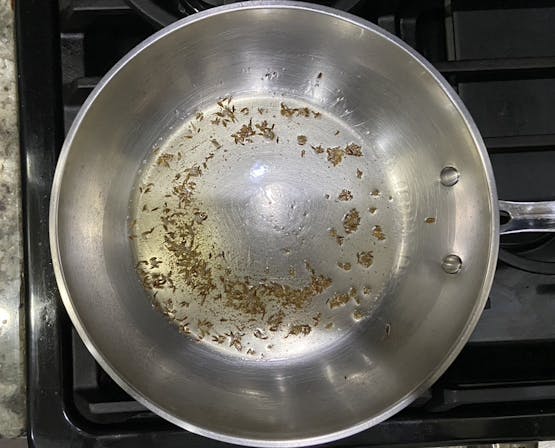 7
Add dhaniya powder and haldi and roast the spice mixture for 30 seconds on low heat.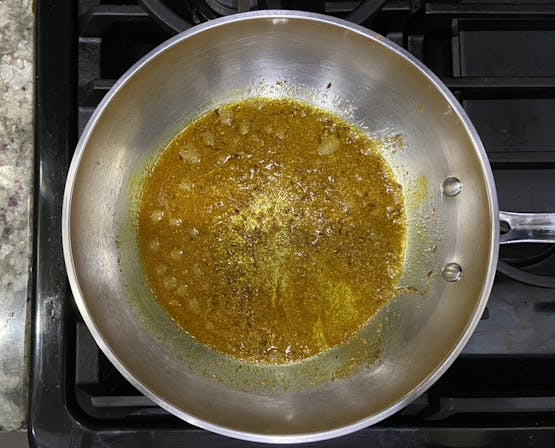 8
Add in the chopped bhindi.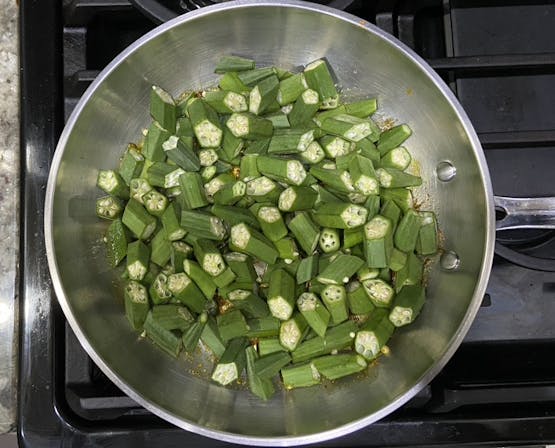 9
Add salt and mix well to distribute the spices evenly in the bhindi.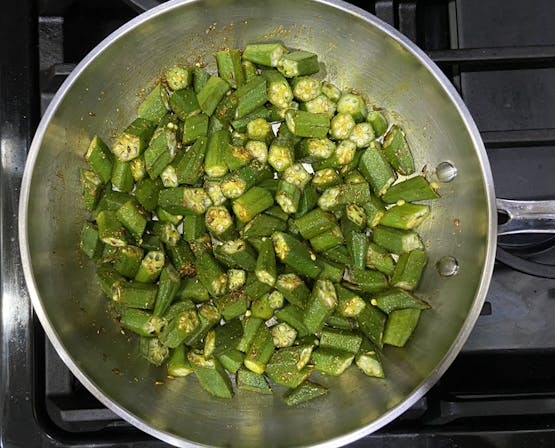 10
Cover with a lid and let it cook on low to medium heat for 10 minutes, stirring occasionally.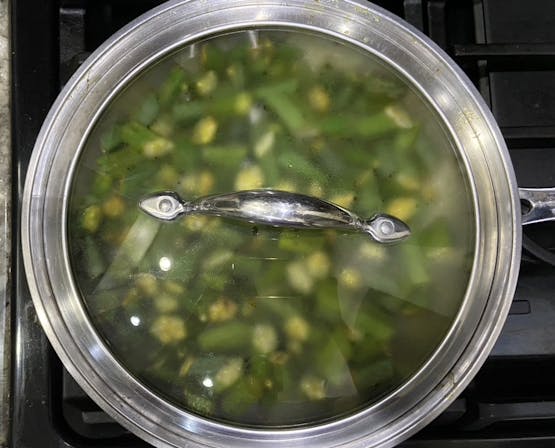 11
In 8-10 minutes, the bhindi should be well-cooked and soft.
For crispy bhindi, cook for 3 more minutes uncovered on low heat.
Once cooked, add the aamchur powder.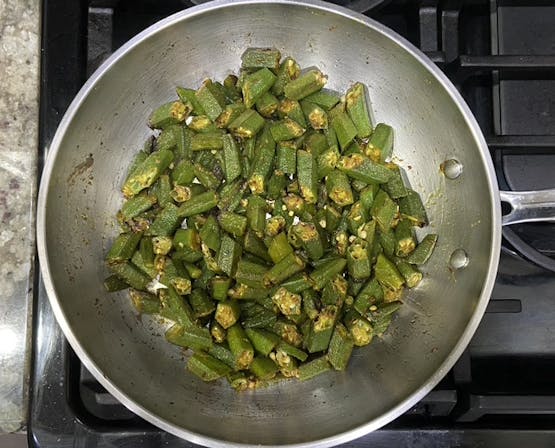 12
Serve hot with roti and/or steamed rice.
Add some daal to make it a complete meal.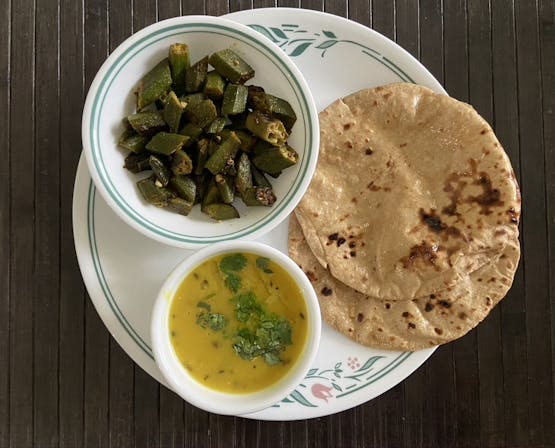 The Vedified Newsletter
Subscribe to get new articles, recipes, and the latest updates right in your inbox
Your email address will never be sold or shared