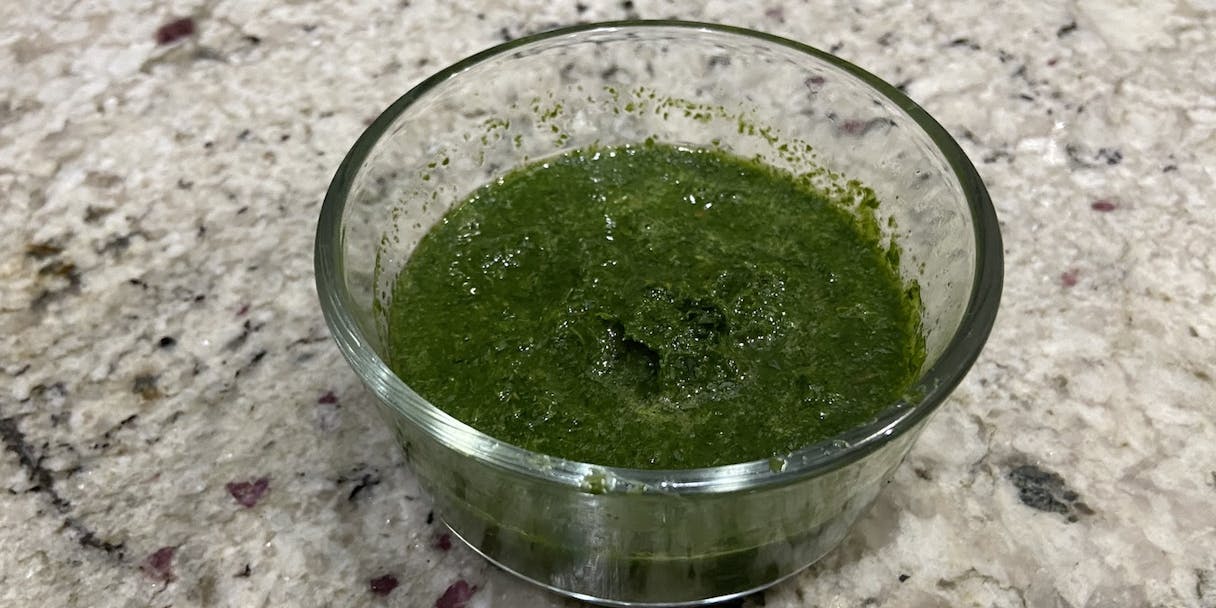 Cilantro Chutney
A refreshing and versatile dip that adds spice and zing to any savory dish
Ingredients
1 bunch Cilantro leaves
4-5 leaves Mint leaves
1/2 teaspoon Cumin seeds
1 pinch Asafetida
1/4 teaspoon Rock salt (or sea salt)
1/4 teaspoon Pink salt
1 tablespoon Lime (or lemon) juice
2 tablespoons Water
1 pepper (Optional) Green chili pepper
Steps
1
Wash cilantro and mint leaves to remove any dirt or debris
2
Starting with the cilantro and mint leaves, add all of the ingredients in a blender and blend until you get a paste and most leaves are well ground.
If the blender is not able to blend the leaves, add some water, 2 tablespoons at a time, and try again.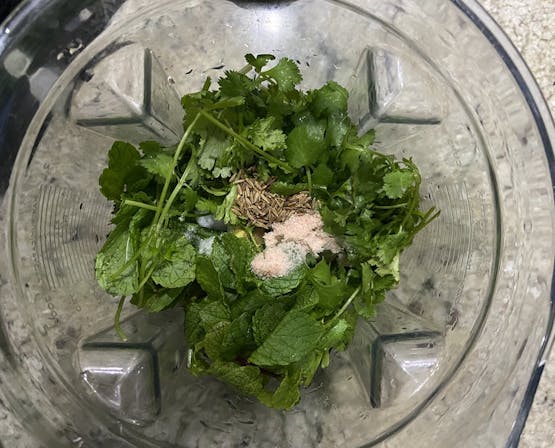 3
Serve cold on the side as a dip.
Store in the fridge for up to a week.
The Vedified Newsletter
Subscribe to get new articles, recipes, and the latest updates right in your inbox
Your email address will never be sold or shared