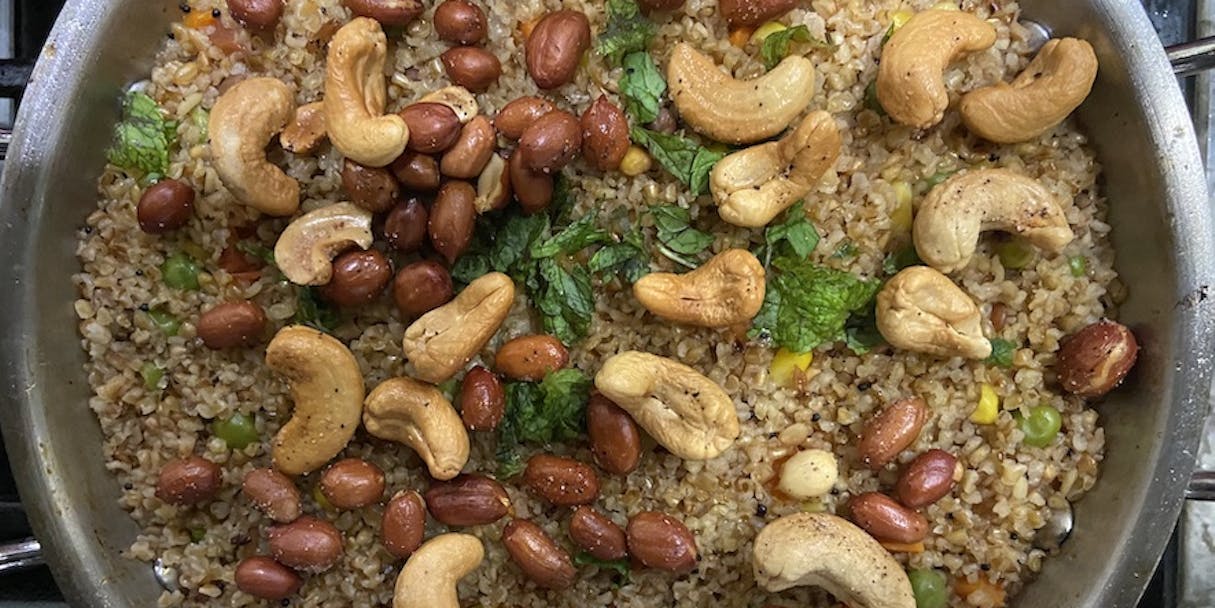 Cracked Wheat Upama
A savory snack or quick breakfast that will leave you wanting more!
Ingredients
1 cup Cracked Wheat (Daliya)
1/2 cup Chopped vegetables (carrots, green peas, corn kernels)
1 teaspoon Urad Daal, washed and drained
1 teaspoon Chana Daal, washed and drained
1 teaspoon Mustard seeds
1 pinch Asafetida
2 tablespoons Ghee
3 cups Water
1/4 cup (optional) Roasted / shallow fried cashews and peanuts
8-10 leaves (optional) Mint or Cilantro leaves
Steps
1
Heat 1 tablespoon ghee in a pan. Once the ghee is melted, add in the cracked wheat. Roast on medium heat, stirring frequently, until the wheat turns light brown. Move this mix into a bowl for now.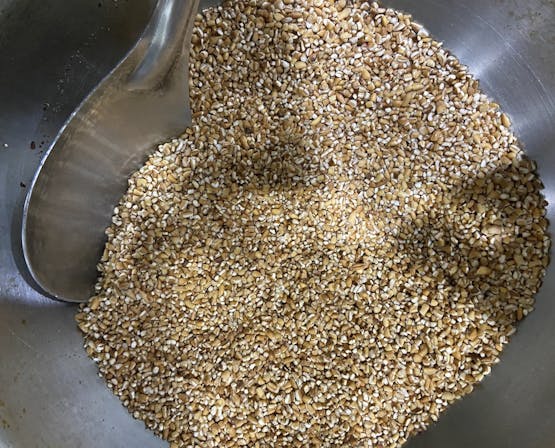 2
In the empty pan, add the second tablespoon of ghee and asafetida. Heat on medium heat. Once you notice the aroma, add mustard seeds until they start crackling.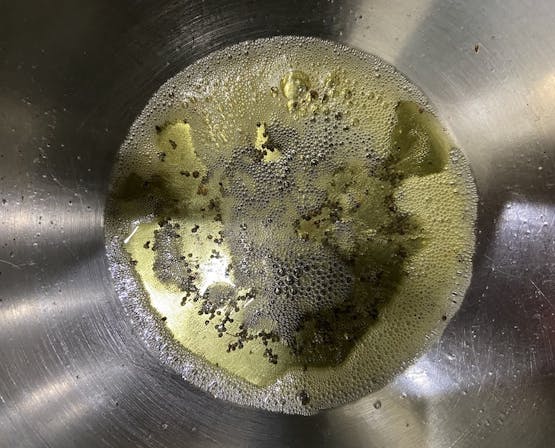 3
Once you hear the crackling, add the Chana daal and Urad daal. Continue to roast until the daal are light red. Add in the chopped vegetables and roast for one more minute.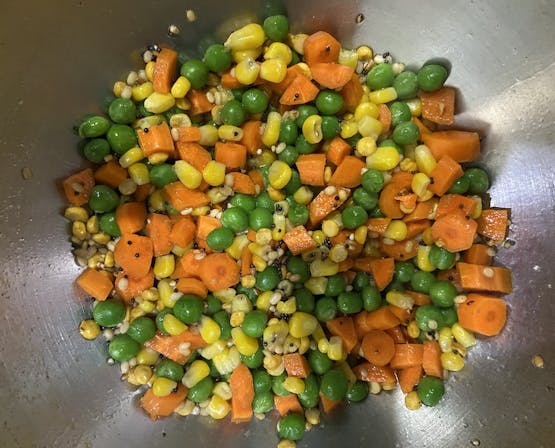 4
Add in the cracked wheat (daliya) and mix well. Then add in all of the water and cook on low heat for 5 minutes.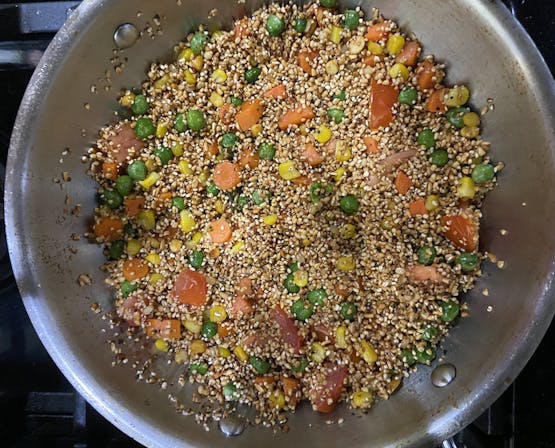 5
The mixture will thicken and the cracked wheat and vegetables will soften. If there is excess water left, cook for a few more minutes until it boils away.
Decorate with roasted nuts and mint/cilantro leaves and serve hot!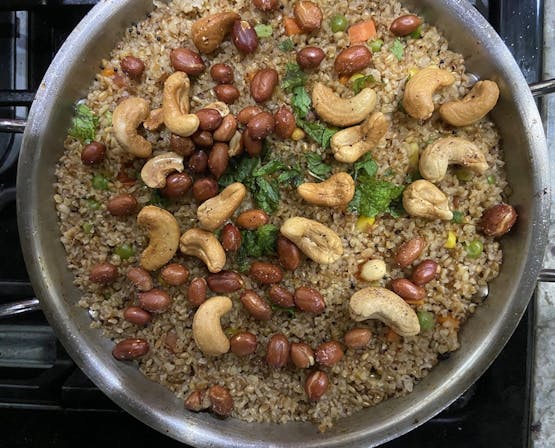 The Vedified Newsletter
Subscribe to get new articles, recipes, and the latest updates right in your inbox
Your email address will never be sold or shared