Daal Parantha (Lentil Flatbread)
A tasty twist to the classic parantha!
Ingredients
1/2 cup black gram lentil (urad bean)
1 teaspoon coriander powder
1/2 teaspoon cumin powder
1/2 teaspoon coarsely ground fennel
1/2 teaspoon salt (for urad filling)
1 pinch asafetida
2 1/2 cup whole wheat flour
1/2 teaspoon salt salt (for parantha dough)
2 teaspoons ghee or oil
5-6 leaves (optional) mint or cilantro
1/2 teaspoon (optional) garam masala
Steps
1
Soak the black gram lentil overnight or for at least 5 hours. Steam cook the soaked lentils until they are soft.
Next, add coriander powder, cumin powder, fennel, salt, asafetida, and if using, mint/cilantro leaves and garam masala.
This mixture can be used as a stuffing, but this recipe uses a shortcut to mix it directly into the dough.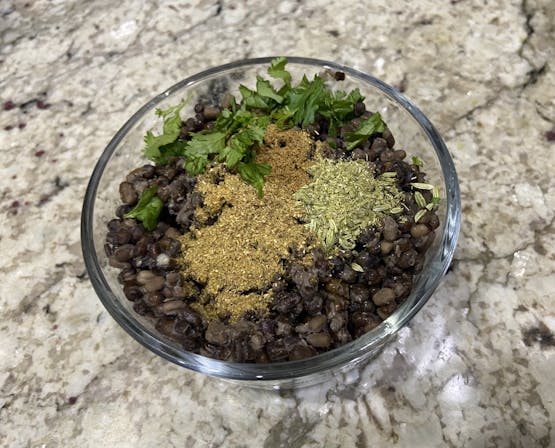 2
In a separate bowl, add whole wheat flour, salt, and ghee or oil.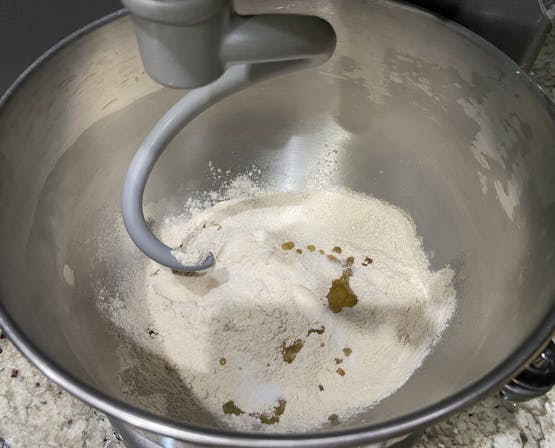 3
Add the lentil mixture to the flour mixture and knead, gradually adding water as needed to make a soft dough that is not sticky.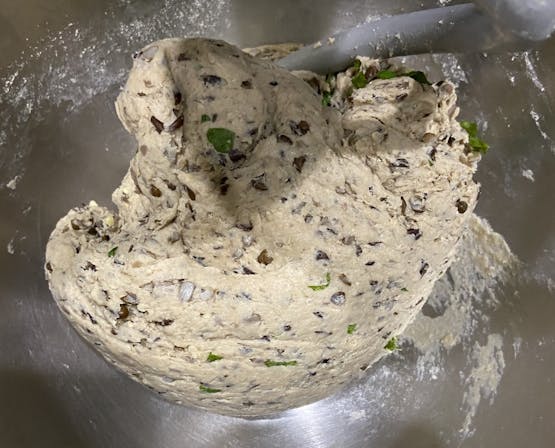 4
Take a ball of dough, about 2 inches wide, and roll it out.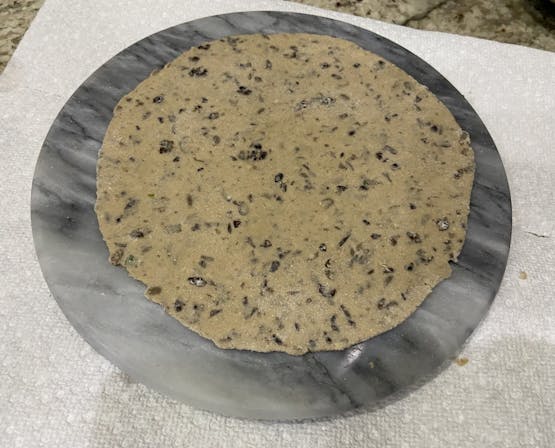 5
To give the parantha its triangular shape, fold the rolled out dough in half, and then half again, adding ghee before every fold. Once you have folded the dough, roll it out so it is less than 1/4 inch thick.
(This double-fold step can be skipped to make a circular parantha)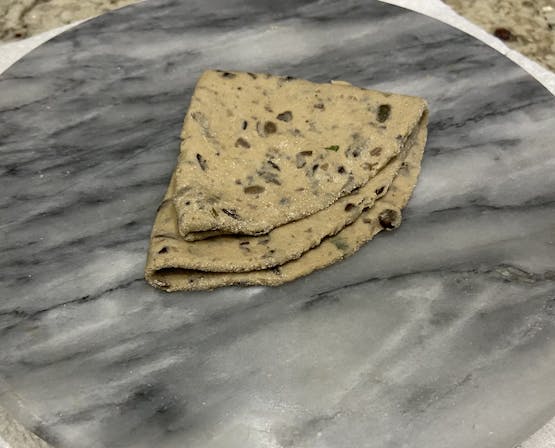 6
Heat a pan on medium heat.
Cook the parantha on the pan until it is golden brown, flipping and adding ghee to both sides.
Serve hot and enjoy!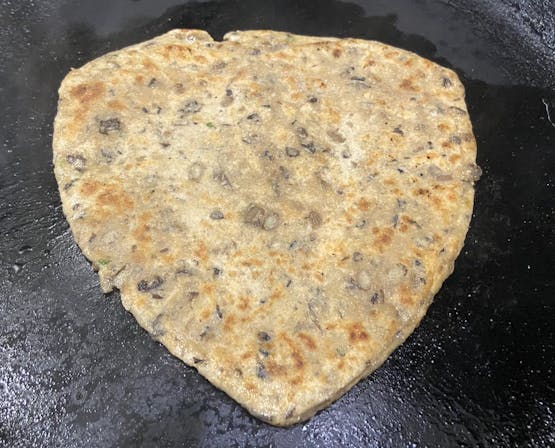 The Vedified Newsletter
Subscribe to get new articles, recipes, and the latest updates right in your inbox
Your email address will never be sold or shared