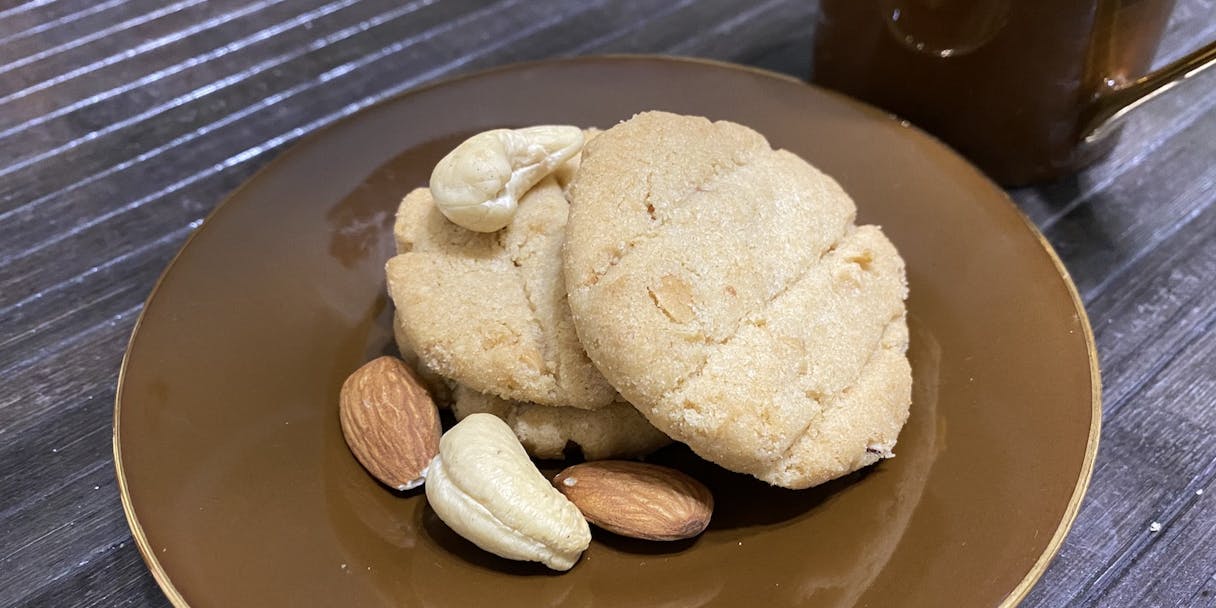 Good Day Cookies
Like Britannia cookies but healthier. You won't be able to tell the difference!
Ingredients
1 cup (2 sticks) softened butter
1/2 cup sugar
2 cups whole wheat flour
1 handful cashews
1 handful almonds
Steps
1
Preheat the oven at 350ºF.
2
Soften the butter by letting it sit in room temperature, or heat it in the microwave for about 20 seconds.
Add the butter and sugar to a mixing bowl.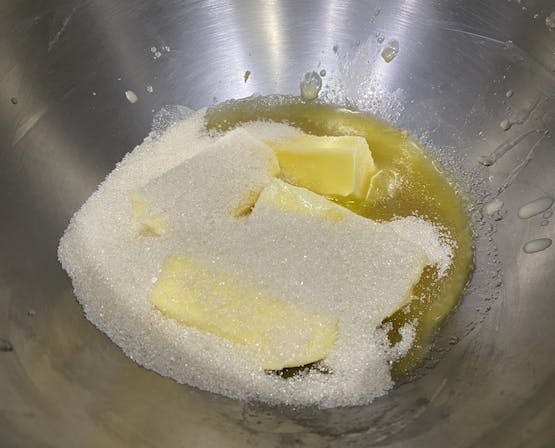 3
Cream the butter and sugar by hand or by using an electric mixer until smooth.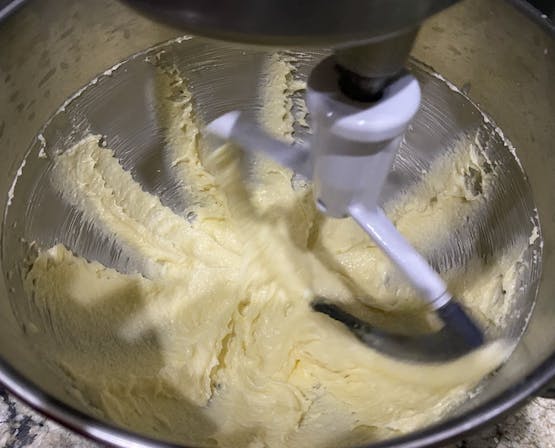 4
Start adding 1/2 cup of flour at a time, and continue to mix. The dough should be dry enough to form a ball and hold its shape. If the dough is too dry, add a few teaspoons of butter.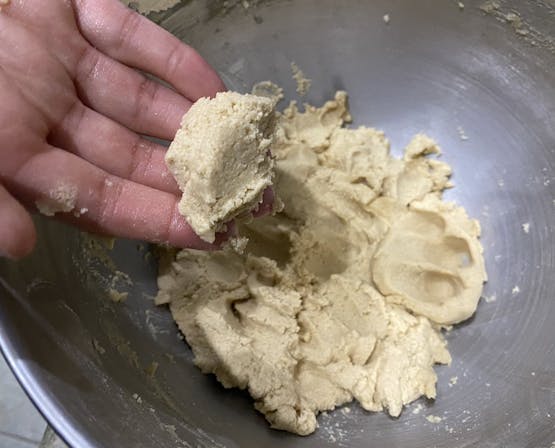 5
Chop the almonds and cashews into small pieces and mix them into the dough.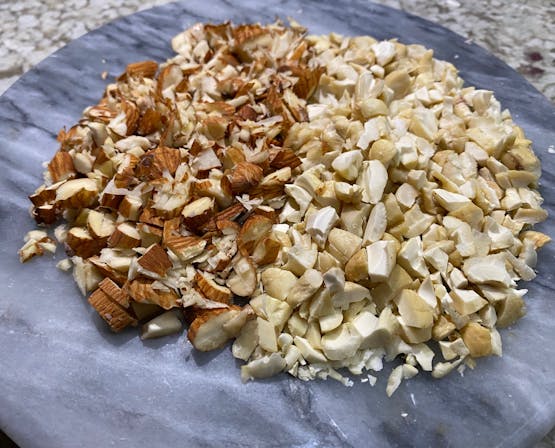 6
Form small balls and place them 2 inches apart on an un-greased cookie tray or butter paper.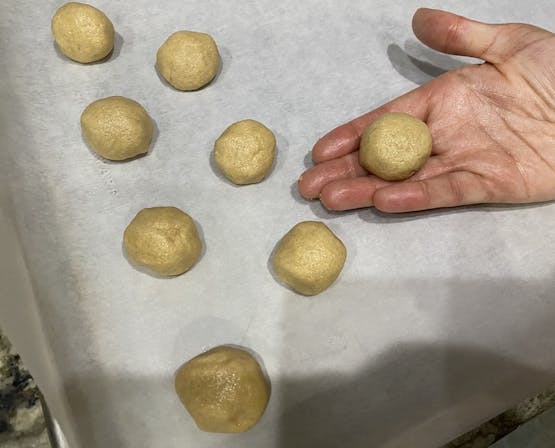 7
Flatten the balls and create any design of your choice on the cookie. I drew parallel lines by gently scoring the top of the cookies using a pizza cutter to resemble Britannia's Good Day cookies. Be careful to not cut all the way through!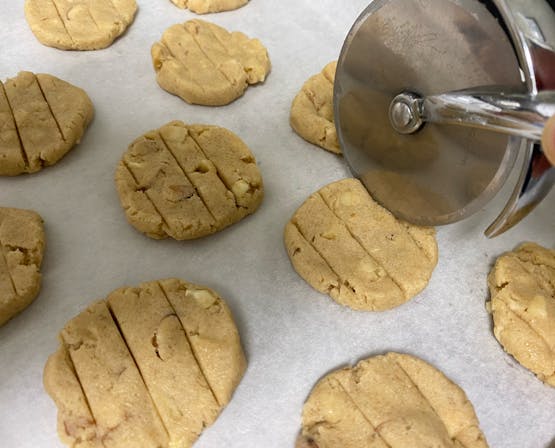 8
Bake for 15 minutes or until the edges of the cookies are golden-brown.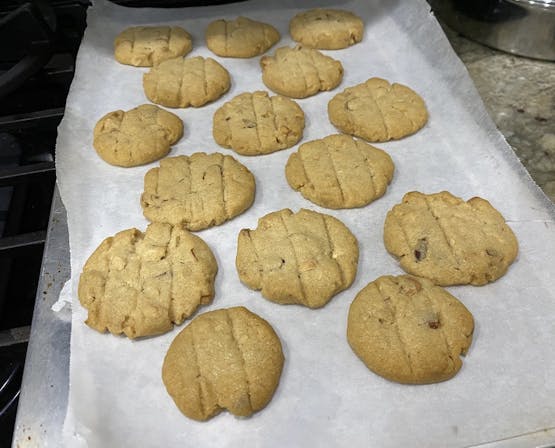 9
Eat warm or store in an airtight container and enjoy for up to 2 weeks. Happy baking!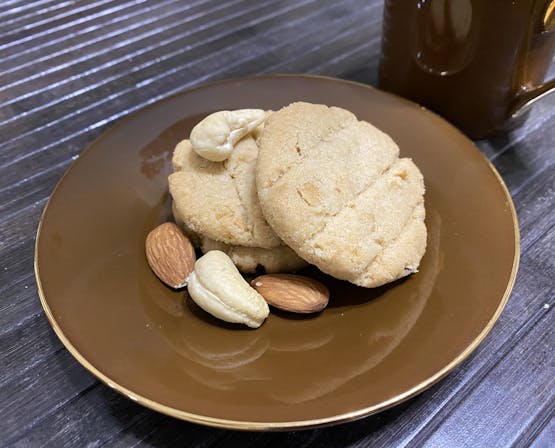 The Vedified Newsletter
Subscribe to get new articles, recipes, and the latest updates right in your inbox
Your email address will never be sold or shared