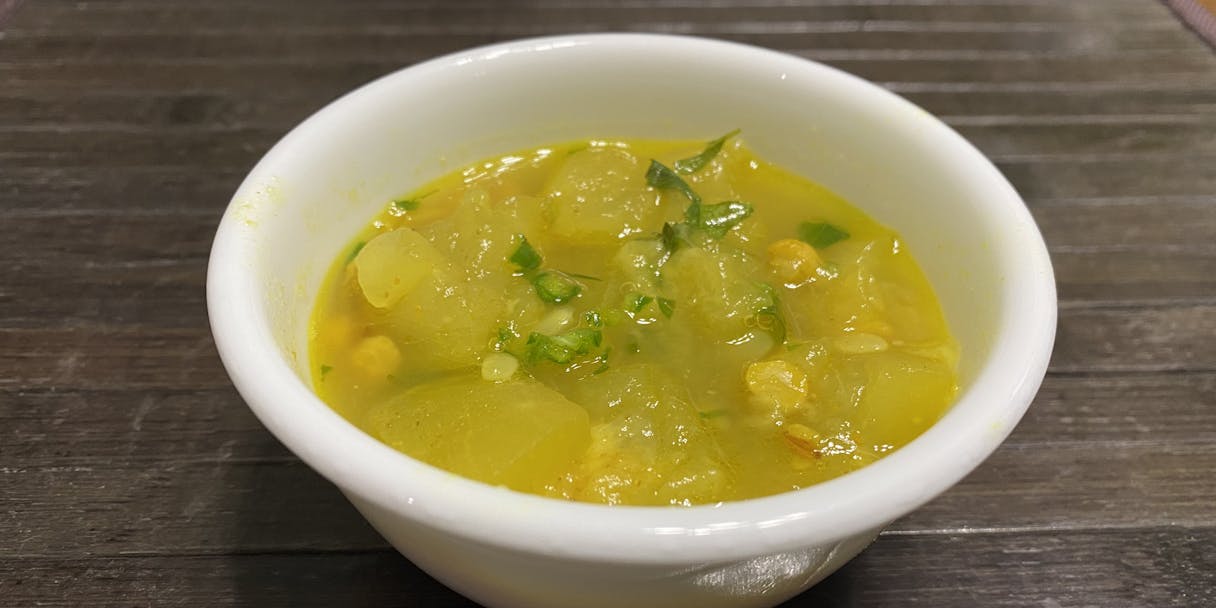 Lauki & Chana Daal (Bottle Gourd & Yellow Split Peas)
A healthy and tasty dish packed with protein and vitamins
Ingredients
1, medium-sized lauki
1/2 cup chana dal
1 tablespoon ghee
1 pinch asafetida
1/2 teaspoon cumin seeds
1/2 teaspoon turmeric
1 teaspoon coriander powder
1/2 teaspoon salt
1/4 teaspoon dry mango (amchoor) powder (or lime juice)
4 cups water
1, small (optional) chopped green chili
1 tablespoon (optional) chopped cilantro leaves
Steps
1
Wash and soak the chana dal in a bowl of water for 30 minutes.
Drain the water and set the dal aside.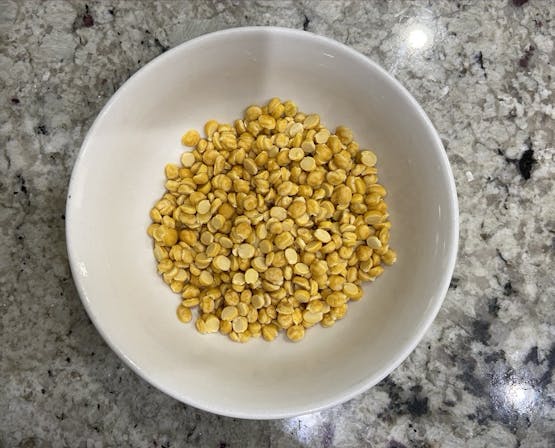 2
Peel and cut the lauki into 1-inch cubes.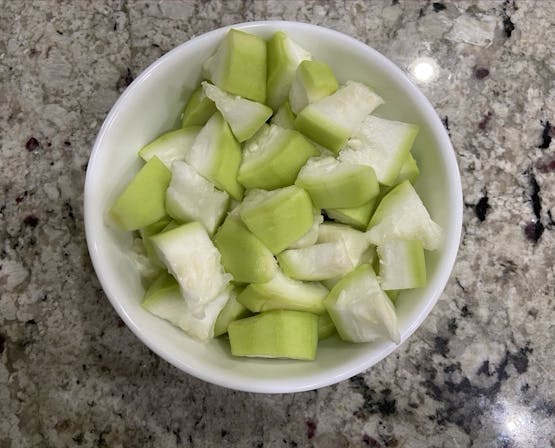 3
Heat ghee in a pan on low heat. Once warm, add asafetida and roast until it turns light.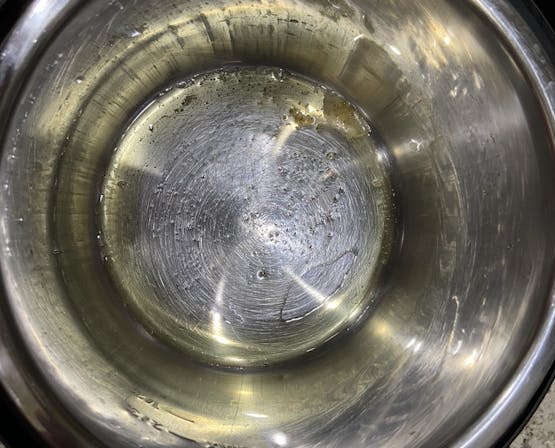 4
Once the asafetida turns light brown, add in cumin seeds.
Continue roasting until the seeds turn light brown.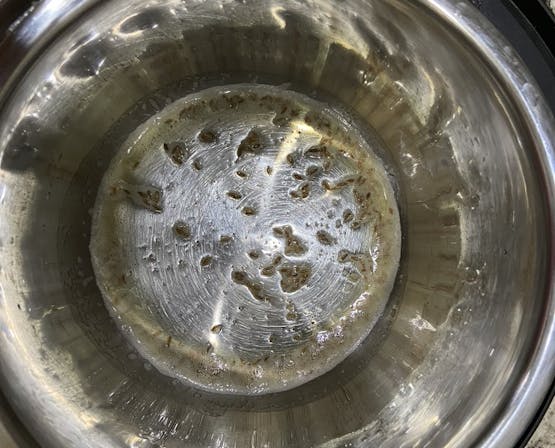 5
Once the cumin seeds turn light brown, add turmeric and coriander powder.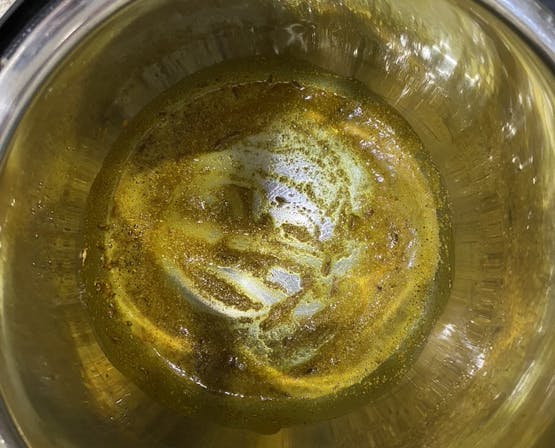 6
Roast the spices together for 1 minute, then add the chopped lauki and soaked dal.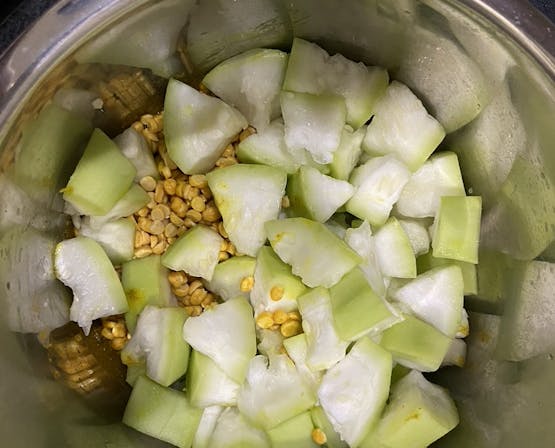 7
Mix well and add in 4 cups of water. Cover the pot and cook on medium heat for 20 minutes until the lauki and dal are soft.
If using a pressure cooker or Instant Pot, halve the amount of water to 2 cups and the cooking time to 10 minutes.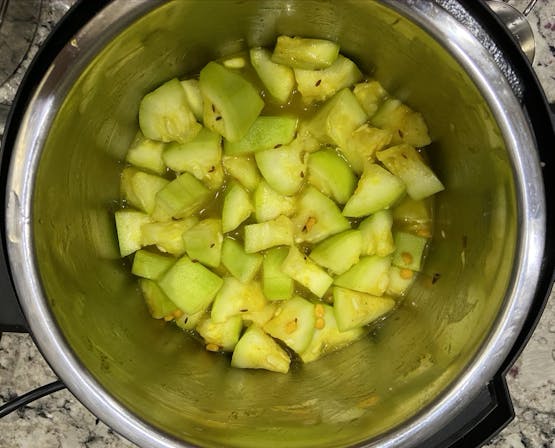 8
Add dry mango powder (amchoor) or lemon juice.
If using mango powder, cook for 3 minutes on low heat.
If using lemon juice, skip the cooking.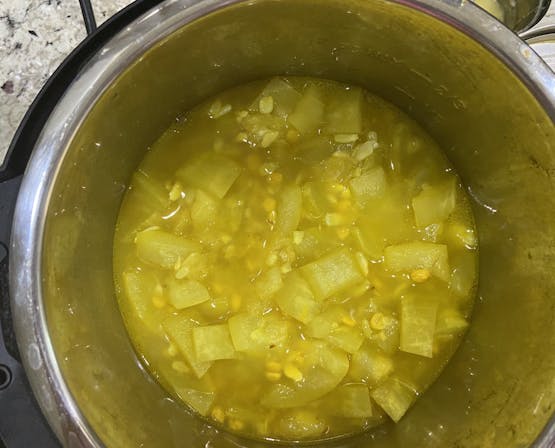 9
Garnish with cilantro leaves and green chili.
Serve hot with roti, parantha or puri.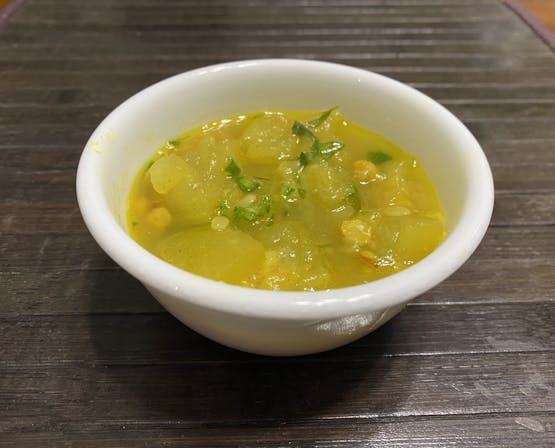 The Vedified Newsletter
Subscribe to get new articles, recipes, and the latest updates right in your inbox
Your email address will never be sold or shared