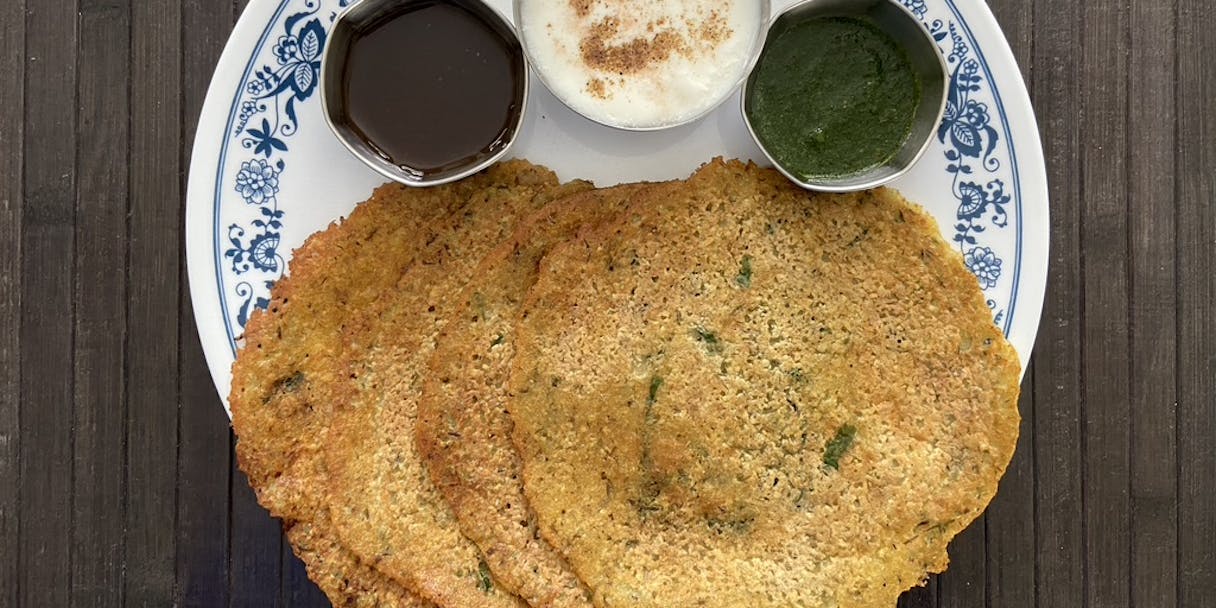 Moong Daal Cheela (Moong Lentil Crepe)
A delicious breakfast rich in protein and fiber
Ingredients
2 cups Moong Daal, split, un-skinned (Moong/Mung Lentil)
1 teaspoon Salt
2 teaspoons Dhaniya Powder (Coriander)
1 pinch Heeng (Asafetida)
1/2 cup (optional) Chopped Spinach
Steps
1
Clean and soak the daal overnight.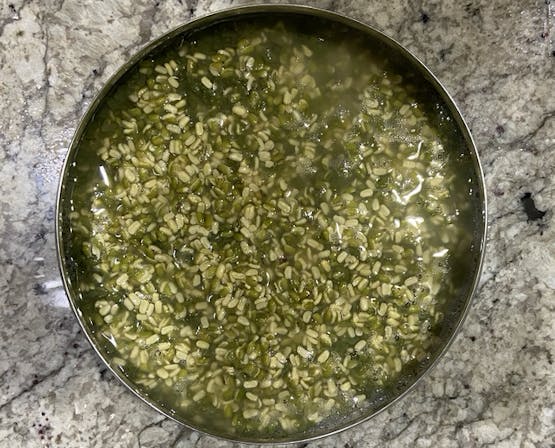 2
Gently stir the soaked daal with your fingers to remove the loose skin.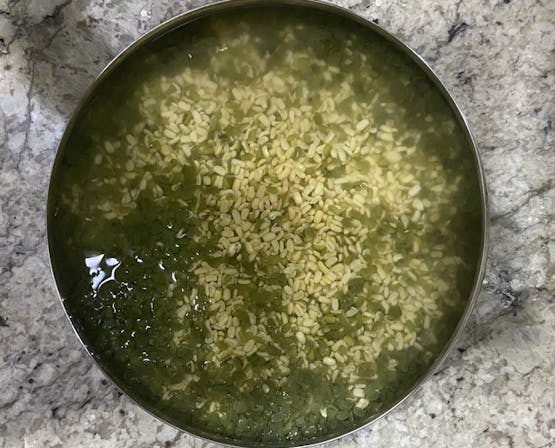 3
Tilt the pot and slowly drain the skins. It is normal for some skin to be left on the daal.
Use your hand or a strainer to catch any daal that floats away with the skins.
4
Once drained, the daal should look mostly off-white, with some skins still left in between.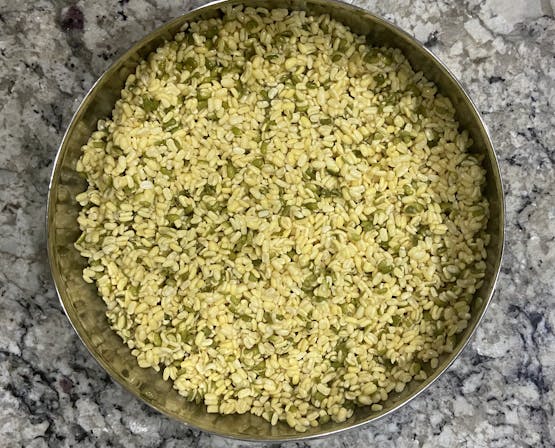 5
Grind the daal in a blender to make batter.
If it is too hard to blend, add a little water at a time to make the mixture thinner.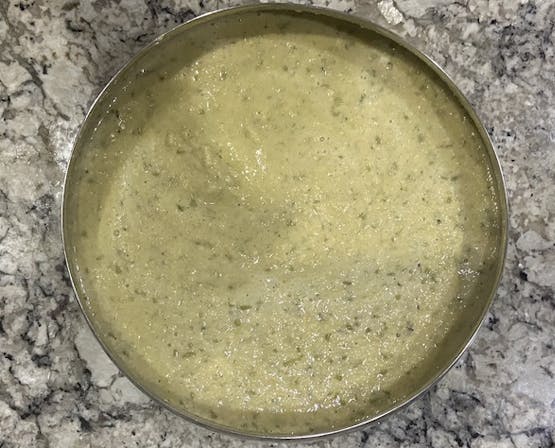 6
Add any green leafy vegetable, such as spinach, cilantro, or mint, to the batter.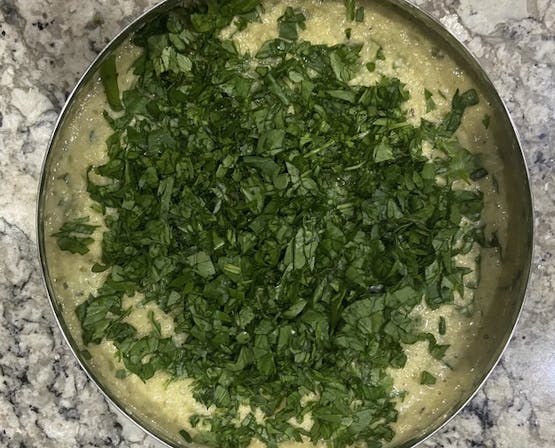 7
Add salt, heeng, and dhaniya powder and mix well.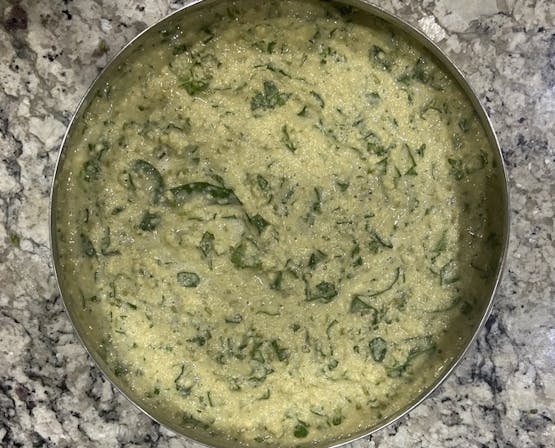 8
Heat a pan on medium heat and spread ghee or oil.
Add a spoonful of daal batter and spread it evenly using a large spoon or spatula.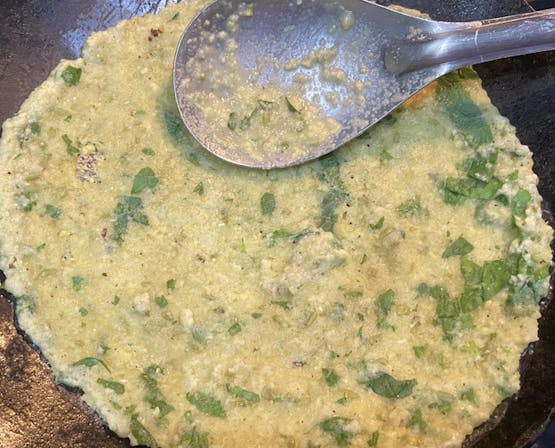 9
Add ghee around the edges to keep it from sticking.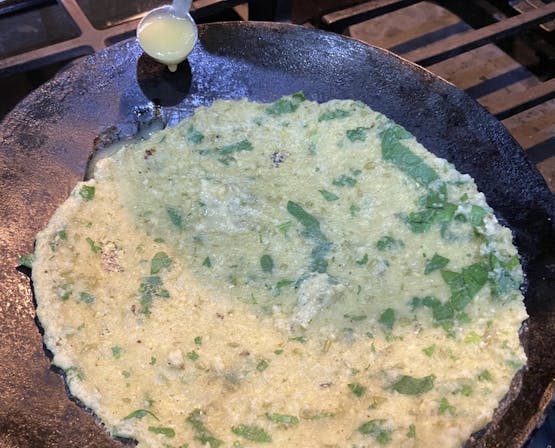 10
Use a spatula or flipper to carefully flip the cheela.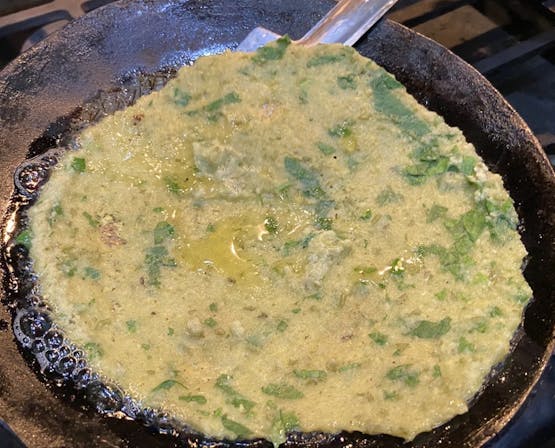 11
Cook well on both sides, until light golden brown.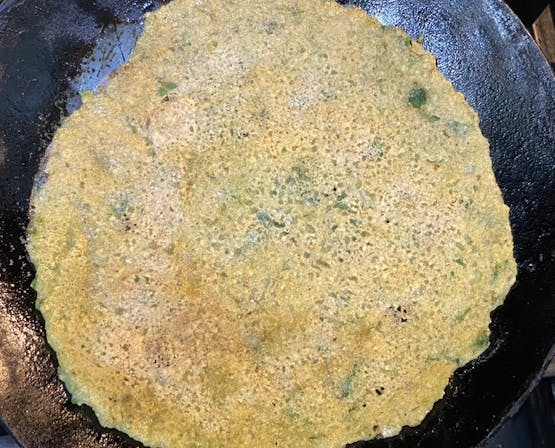 12
Serve hot with mint-cilantro chutney, tamrind-mango chutney, yogurt, or ketchup.
Store unused batter in the fridge for up to 1 day.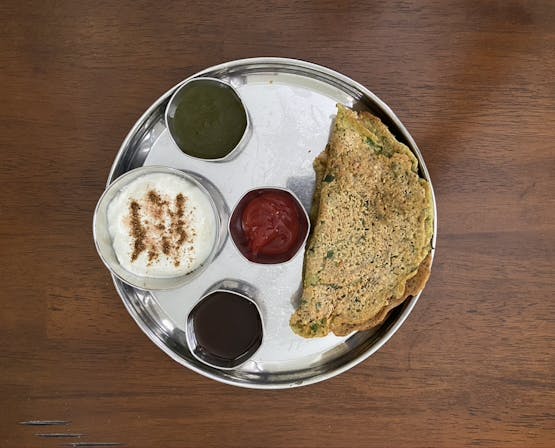 The Vedified Newsletter
Subscribe to get new articles, recipes, and the latest updates right in your inbox
Your email address will never be sold or shared