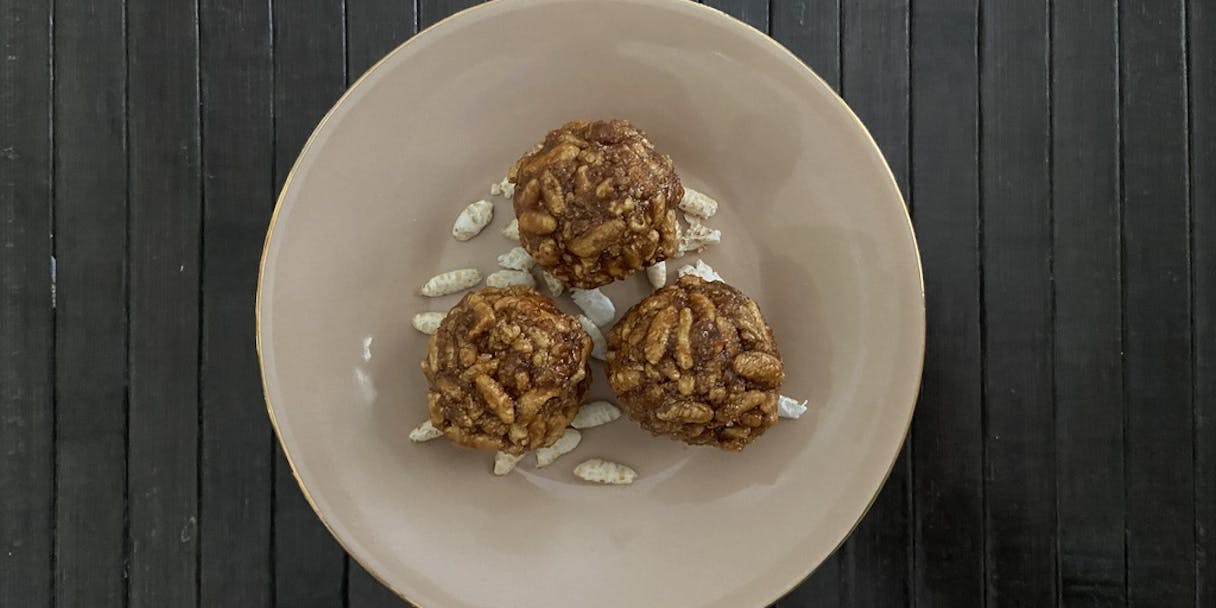 Murmura Laddoo (Sweet Puffed Rice Bites)
A very easy to make dessert with just three ingredients
Murmura, also known as lai, layiya, moodi, or puffed rice, is made from rice and is commonly used in snack food items in India. In the US, it is used as breakfast cereal. You can usually find it in the cereal section of grocery stores or in Indian stores.
Gud (jaggery) is made of sugar cane juice and is used in place of sugar. You can find organic jaggery powder online. It is also available in Indian grocery stores.
Ingredients
3 cups Murmura (Puffed Rice)
1 1/4 cups Gud powder (jaggery)
1 tablespoon Ghee
Steps
1
Roast the murmura in a pan on low heat for about 3 minutes or until it turns crispy. Set it aside.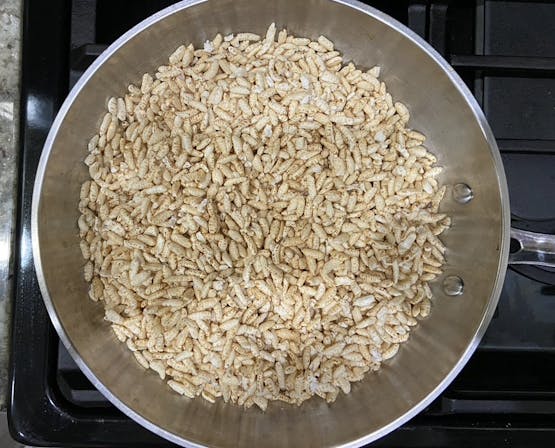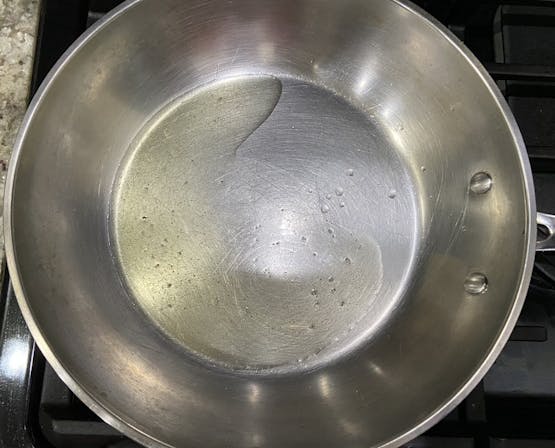 3
Add gud powder to the ghee and stir the mixture on low medium heat. The gud should start melting. The syrup should be thick but runny like honey.
If the gud is very hard, add one tablespoon of water and continue stirring.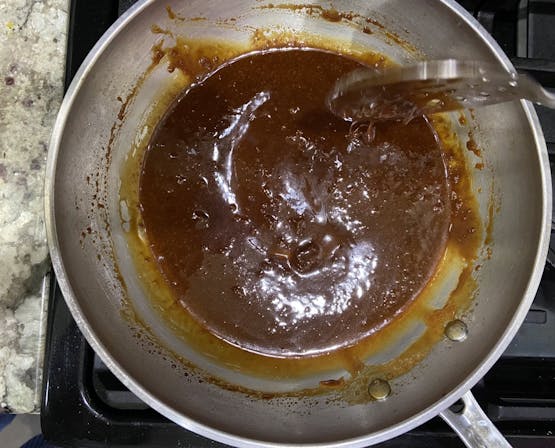 4
Add the murmura to the mixture and mix well.
Turn off the heat.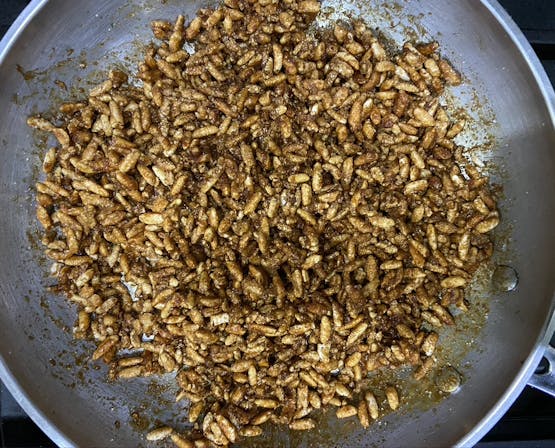 5
The laddoos should be made while the mixture is warm, but cool enough to handle. Wet your palm with water and take a tablespoon full of mixture in your palm. Carefully make laddoos by pressing with your fingers.
If the mixture hardens, warm it on low heat for a few seconds to loosen the mixture.
If you find it difficult to make laddoos, you can simply eat the mixture with a spoon instead.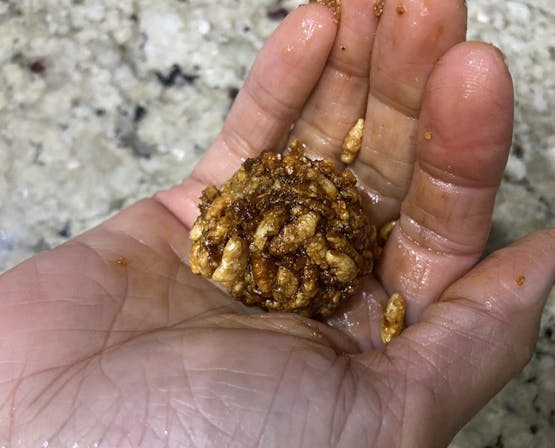 6
Serve once the laddoos are cooled. They will turn crunchy once cool.
Store in an air-tight container for up to 1 week.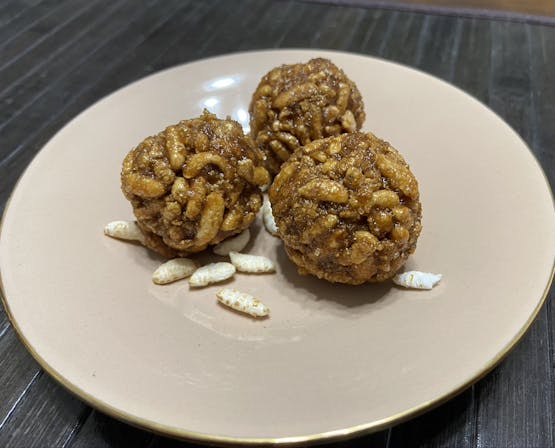 The Vedified Newsletter
Subscribe to get new articles, recipes, and the latest updates right in your inbox
Your email address will never be sold or shared