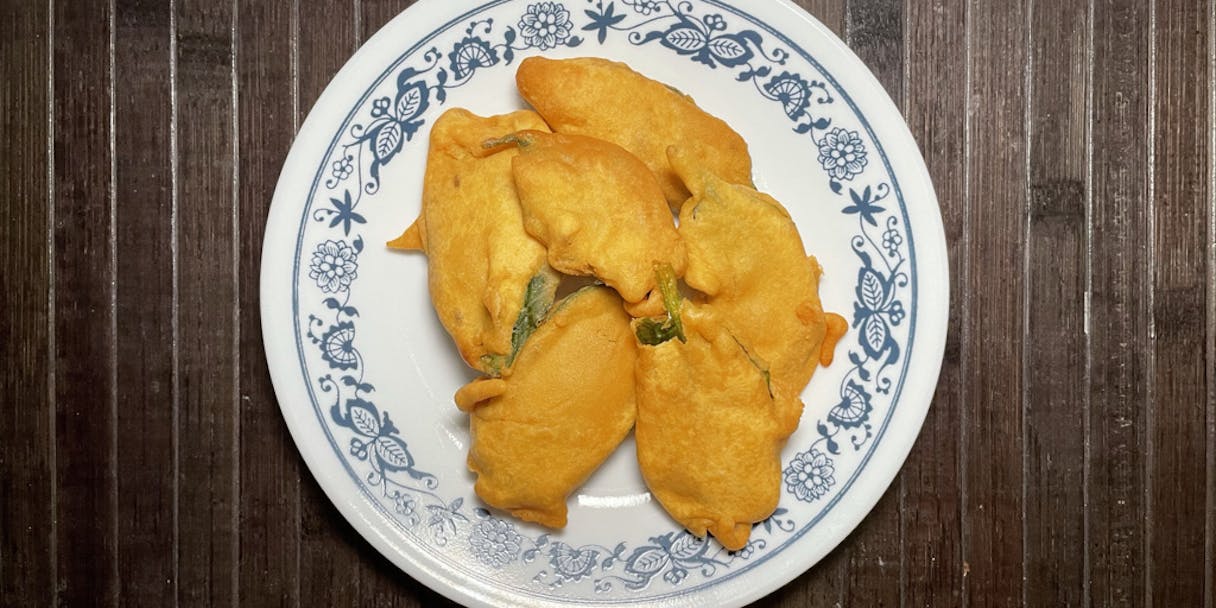 Featured
spinach
snacks
fritters
Palak Bhajiya (Spinach Fritters)
A delicious and quick evening snack!
Ingredients
1 1/2 cup Besan (gram flour)
1 teaspoon Salt
1/2 teaspoon Cumin
1 1/4 cup Water
25 leaves Spinach
Steps
1
Mix the besan, salt, cumin, and water together in a bowl. Breaking up any clumps so the batter is smooth.
The battter should not be thick, but it should also not be runny. Add more water or besan to adjust the consistency.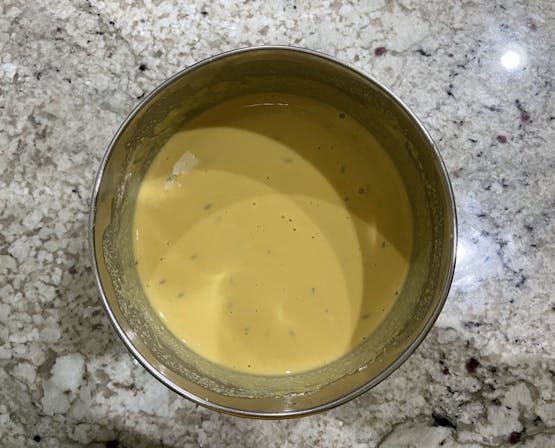 2
Set the batter aside and wash and clean the spinach leaves.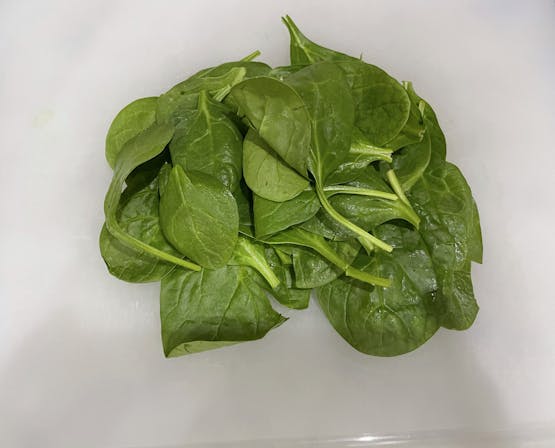 3
In a pan, heat ghee or oil for frying at medium heat.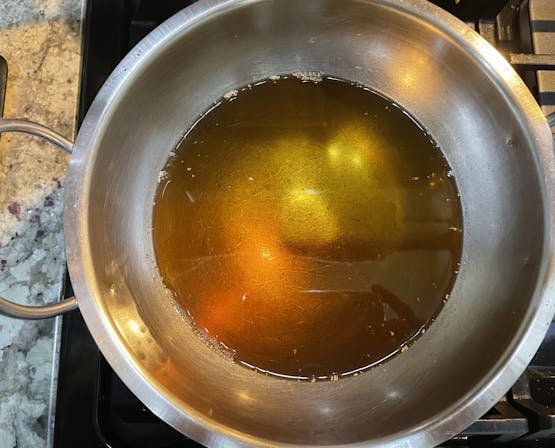 4
Once the ghee is ready, dip one spinach leaf at a time in the batter.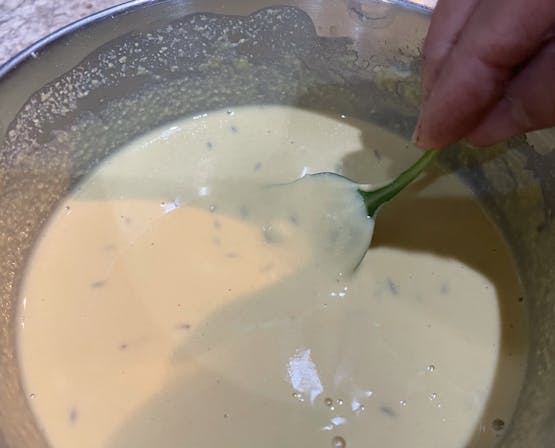 5
Drop the batter coated spinach leaf carefully in the ghee and fry it.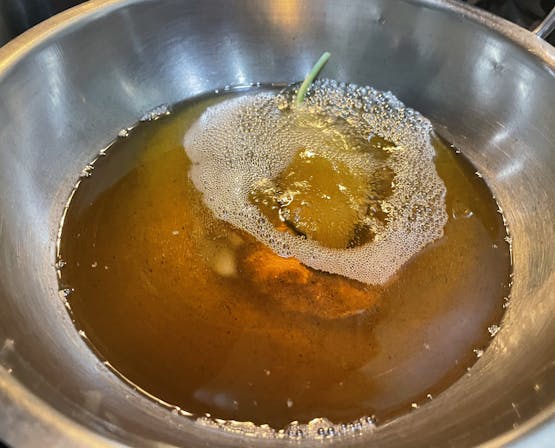 6
Continue adding and frying coated leaves in the pan.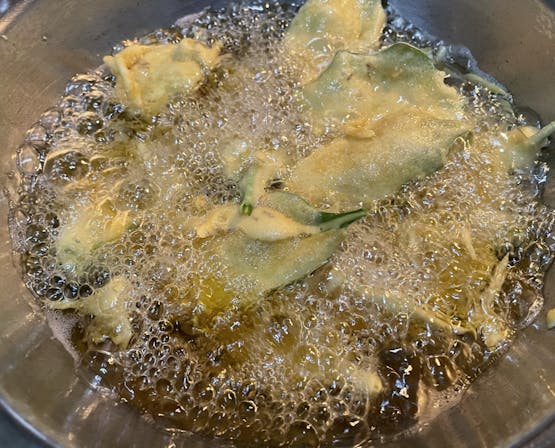 7
Flip the bhajiyas every 30 seconds till both sides are golden brown.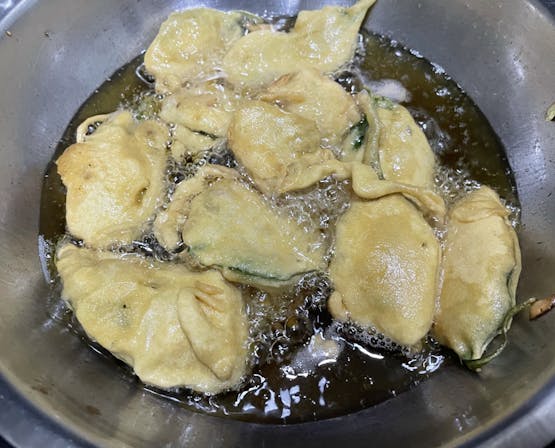 8
Once both sides have reached the desired color, remove the bhajiyas from the pan.
Serve warm and enjoy with chutney or tea!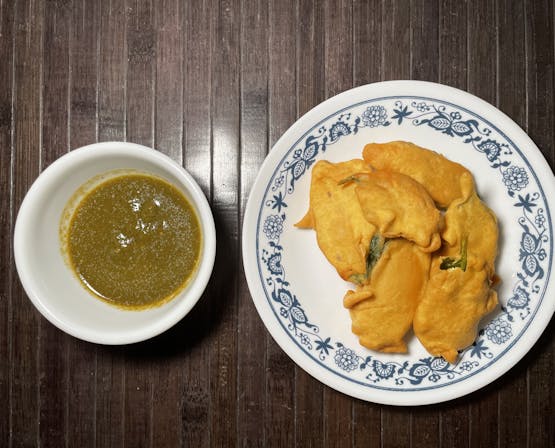 The Vedified Newsletter
Subscribe to get new articles, recipes, and the latest updates right in your inbox
Your email address will never be sold or shared