Palak Parantha (Spinach Flatbread)
A healthy twist to the classic parantha!
Ingredients
1 cup Spinach leaves
1 cup Whole Wheat Flour
1/2 cup Water for kneading the dough
1/4 teaspoon Salt
1/2 teaspoon Cumin powder
1/2 teaspoon Coriander powder
1 pinch Asafoetida
6 tablespoons Ghee or oil
Steps
1
Wash and clean the spinach leaves.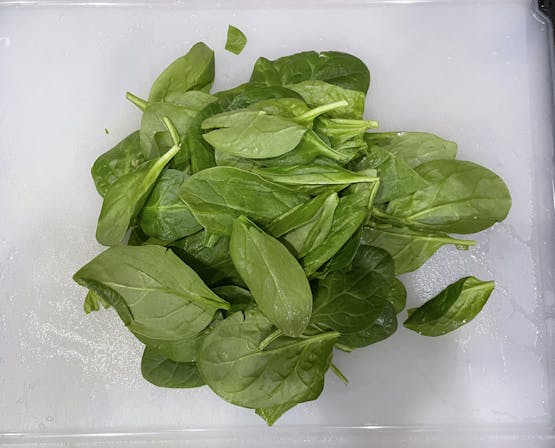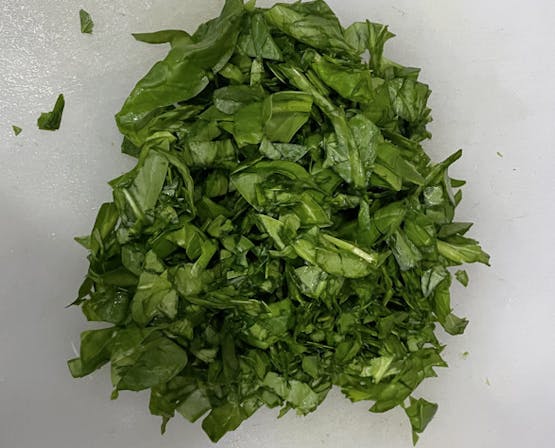 3
Combine flour, salt, cumin powder, coriander powder, asafoetida, chopped spinach, and 1 tablespoon ghee/oil in a bowl.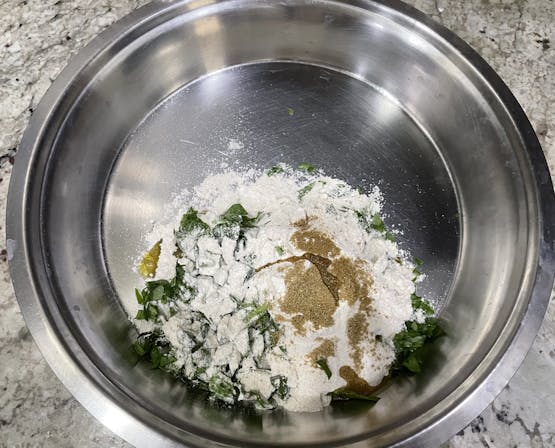 4
Add water to knead the dough. It should be soft, but not sticky.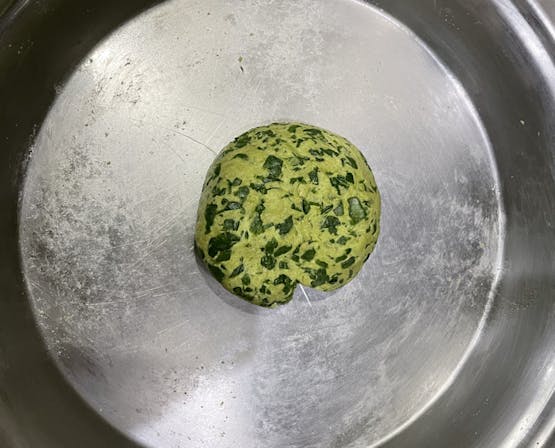 5
Take a small ping-pong ball-sized piece of dough and dust it with a little dry flour.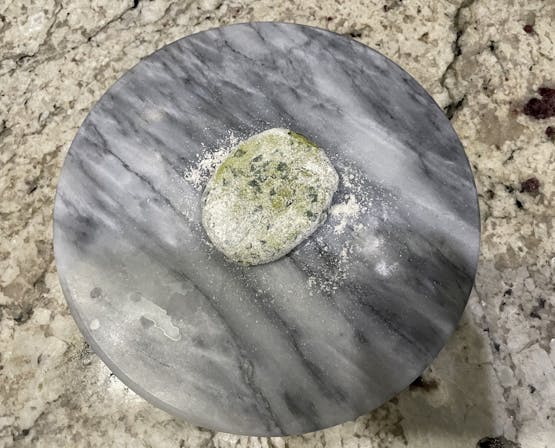 6
Roll it out so it is about 1/8 of an inch thick and around 8 inches in diameter.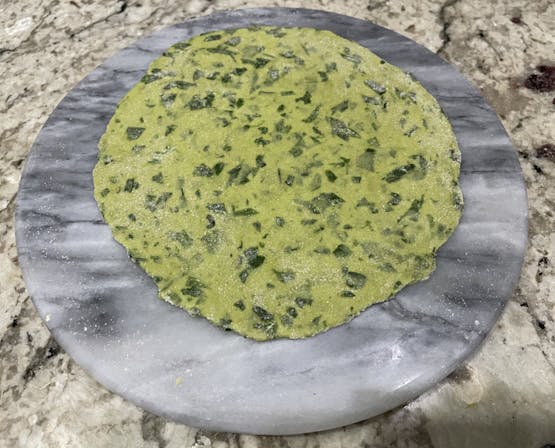 7
Place the parantha on a heated and greased pan on medium flame.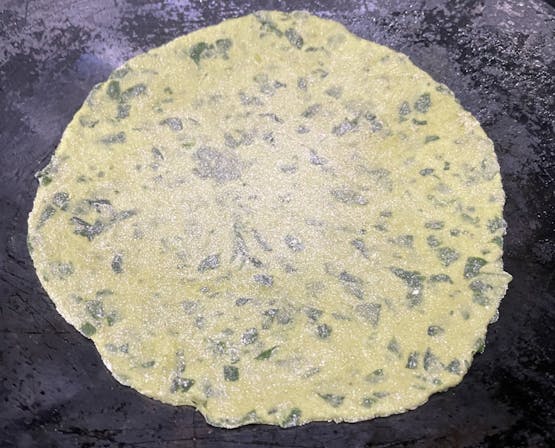 8
Add 1/2 tablespoon ghee on the parantha, spreading it on the entire surface.
Then carefully flip the parantha and cook the ghee-coated side, pressing using a turner or large flat spoon.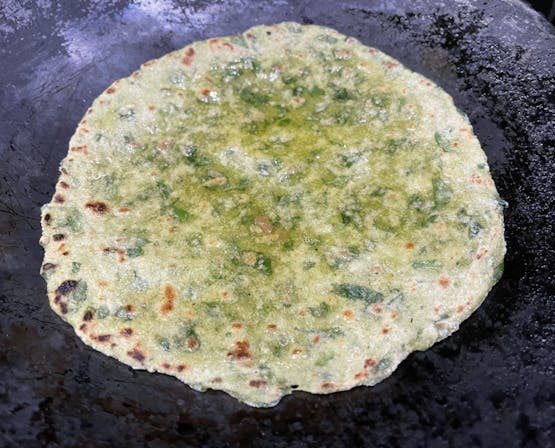 9
Cook until golden brown, then repeat for the other side.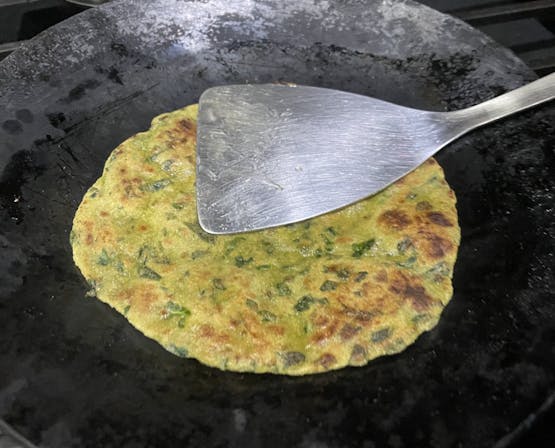 10
Serve hot and enjoy with a side of raita, achaar (pickle), ketchup, or chutney!
The Vedified Newsletter
Subscribe to get new articles, recipes, and the latest updates right in your inbox
Your email address will never be sold or shared