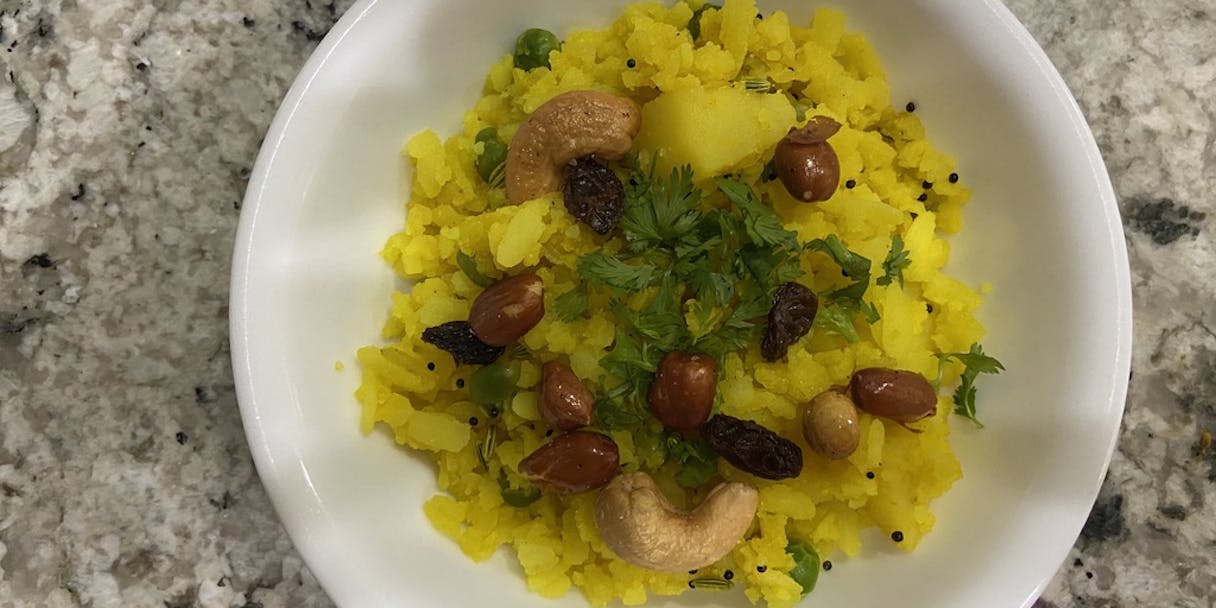 Poha (Flattened Rice)
A quick and easy breakfast staple
Ingredients
2 cups Poha
1, medium-sized Potato
1/2 cup Green Peas
1 tablespoon Oil or Ghee
1 teaspoon Mustard Seeds
1/4 teaspoon Turmeric
1 teaspoon Fennel Seeds
1, small Lime
1/2 teaspoon  Sea Salt
1/2 teaspoon  Pink Salt
2 teaspoons  Sugar
1, small  chopped Green Chili
1/2 cup Peanuts
1/2 cup  (optional) Raisins and Cashews
1 tablespoon  (optional) Cilantro Leaves
Steps
1
Soak poha for couple of minutes. Drain water completely. Leave poha in a colander for about 5 minutes. Poha should be soft but not soggy.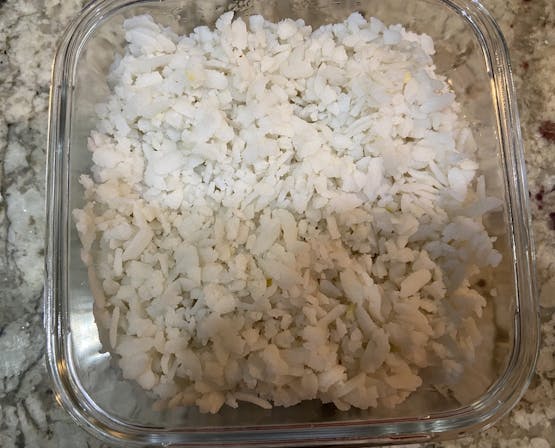 2
Roast or fry peanuts and cashews on medium heat until crunchy. Sprinkle some pink salt and black pepper, and then set aside.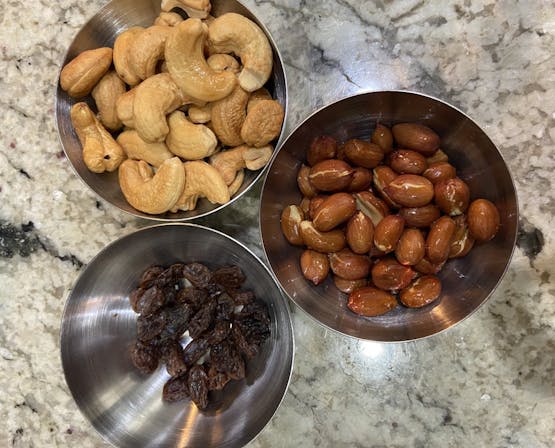 3
Peel and cut the potato into cubes. Wash the peas in a colander or strainer.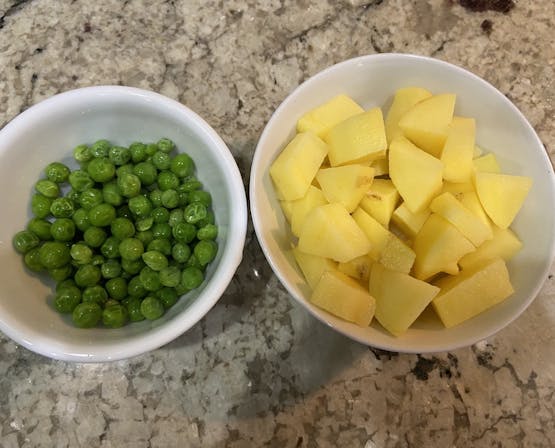 4
Add sugar and all of the spices except mustard seeds to the poha.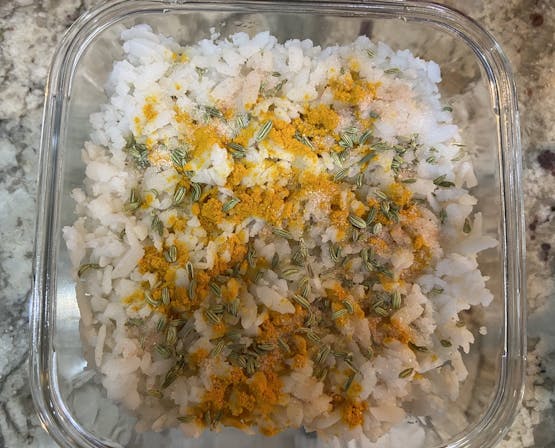 5
Heat ghee or oil in a pan on medium heat. Add the mustard seeds.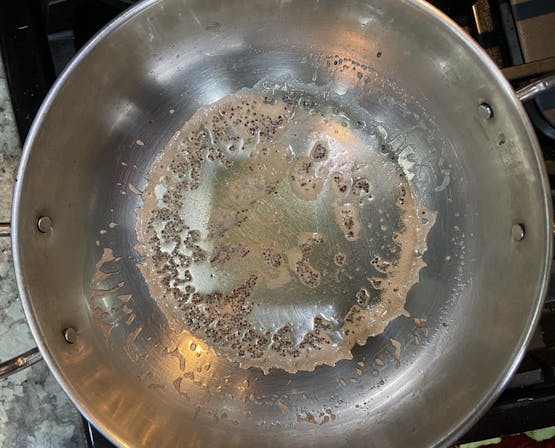 6
Once the mustard seeds start crackling, add in peas and potatoes.
Cook on low heat until potatoes and peas are soft.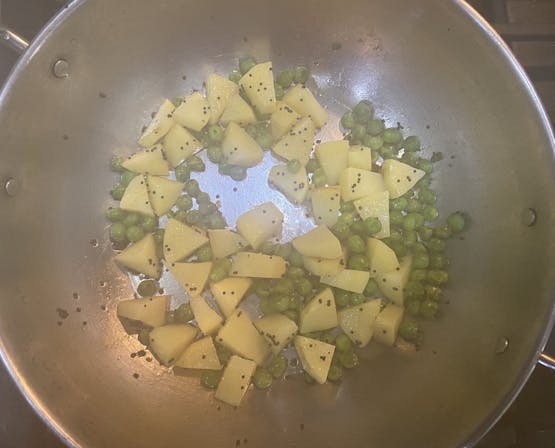 7
Add poha and mix gently but thoroughly.
Turn off the heat once everything is mixed, no more than 2 minutes.
8
Add lime juice and chopped green chilies. Garnish with nuts, raisins, and cilantro leaves.
Serve hot. Leftover poha can be stored in the fridge for up to 2 days.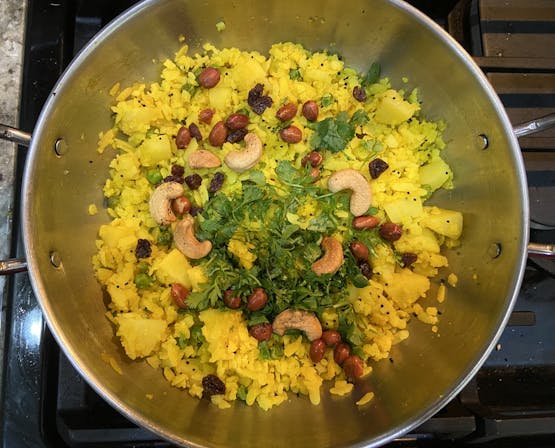 The Vedified Newsletter
Subscribe to get new articles, recipes, and the latest updates right in your inbox
Your email address will never be sold or shared